Insider Tips for Paris Travel During January
A Comprehensive Guide to Winter in Paris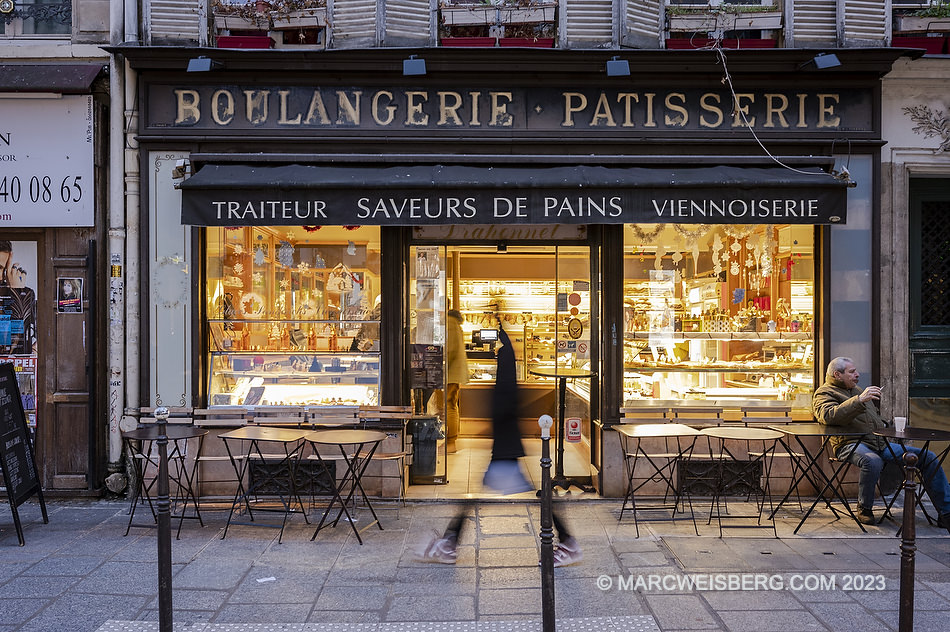 It's no secret that traveling in Paris during January is a great way to experience the city's beauty and culture without the crowds and high prices of peak season. Read on and I'll share with you my Insider Tips for Paris Travel During January. I'll share how I save thousands of dollars on business class travel, what clothes you'll need to pack, and some of the best brasseries, bistros, and cafes in Paris. If you only want my list of what to do, and where to eat just scroll down. 
Traveling in Paris during January allows you to enjoy the beauty, the culture, with little to no crowds, at lower prices.
When I travel I like to make it as easy and as pleasurable an experience as possible. This goes for travel from my home to the airport by car service, and where and how I'll spend my time before I board my flight. Whether it's a people-watching, catching a drink at an airport bar, having a nice meal at the restaurant, or one of the many airport upper-class lounges. If there's a really cool lounge to experience I'll plan on arriving 2-3 hours before my flight. I'm big on researching my travel and enjoy the planning phase. Lots of my friends who enjoy travel hate this part. I enjoy it, and it ensures my trip will be a memorable experience.
Flights, What to Pack, Where to Stay in Paris and More ~
Global Entry & Clear For Fast Check-In Through Security: Whatever class you decide to fly do yourself a favor and get Global Entry / TSA PreCheck.  Not only does it expedite traveler screening through participating TSA security checkpoints,  but also expedites going through U.S. Customs too.  At LAX it literally took me 30 seconds instead of the typical half-hour of standing in a long queue. Many high-fee credit cards pick up the bi-yearly $100 cost as a perk. For instance, my American Express Platinum foots the bill for both Global Entry & Clear.
Which Airline Should I take?  IMHO Air France is the best airline to take to Paris. Their planes are the newest and their business & first class is unrivaled.  Also, when you travel upper-class, you have expedited check-in and are granted access to the business & first class lounges.  Some are exclusively Air France lounges others are partner lounges. I purposely plan a longer layover at Paris Charles-De Gaulle (CDG) (if I have a transfer) just to enjoy AirFrance's newest Business lounge in terminal 2F. I'll get into that later in this article.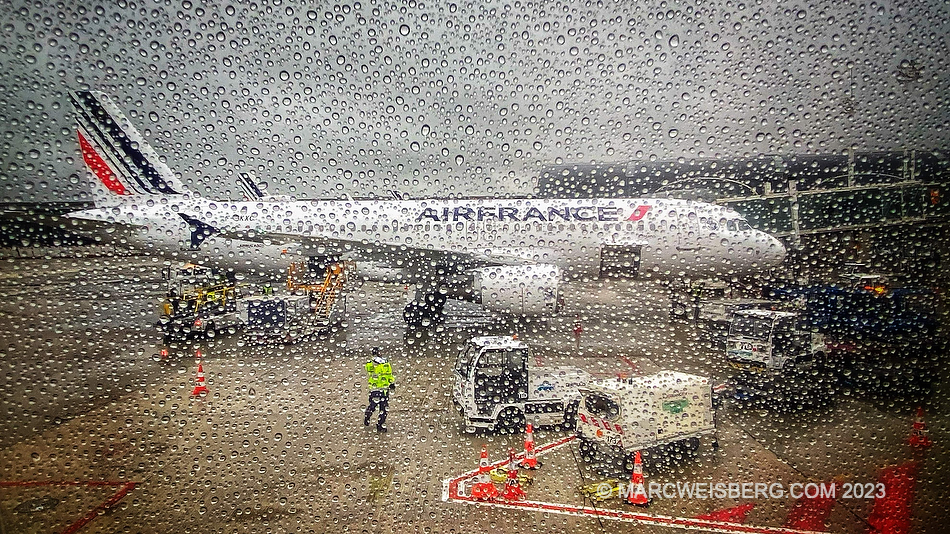 Why I love Air France Business Class:  Their aircraft are the new 777-300ER and Air France has refurbished most of its fleet with a new Business Class cabin that offers 4-across seating and aisle access from all seats. This means if you are traveling solo, you can opt for a window seat with no one sitting next to you…just the aisle. Your own little zone. Business class seats are uber comfortable, wide cushy leather seats that recline to lay flat. Meaning the seats turn into a bed so that you can actually sleep and arrive refreshed in Paris. You have a blanket and a pillow, a 17" t.v. screen with scores of movies, television shows, and music channels to choose from, and noise-canceling headphones. Oh yeah, and the food on Air France is just shy of eating at a one-star Michelin restaurant. Seriously, the food is that good. You are presented with a multi-page menu, detailing various meal choices: beef, fish or vegetable entrees, regional wines, champagne, and of course dessert and cheeses too.
Flying Out of Los Angeles / LAX:  My home is in Southern California and I fly out of LAX, the Tom Bradley International terminal. Even if you are not flying business or first class, you can still enjoy the gorgeous redesigned international terminal hall complete with upscale restaurants, bars, upscale shopping kiosks, and plenty of people watching.
LAX One World Lounge vs. LAX Centurion Lounge:  I've always wanted to experience the legendary American Express Centurion Lounges. Upon check-in at the AirFrance counter, the agent told me to use the Oneworld Lounge. But I had to also check out the Centurion Lounge.  News Flash: Don't waste your time with the Centurion Lounge. It was so disappointing. A boring grey box, with no style, zero sunlight with tepid food, and really no selection at all. And a smallish bar.  Instead, head right on over to the Oneworld Lounge. Think clubby and upscale, with warm tones and modern furniture. A sumptuous 42,0000 square foot space with subdued lighting, a phenomenal buffet of international hot dishes, a wonderful selection of cold dishes, salads, and an amazing pasty and dessert bar, upscale artisan coffee machines, a full bar with a wonderful selection of international wines and mixed drinks and super comfortable leather seating. I spent roughly an hour in the lounge having a wonderful multi-course meal and a few glasses of Spanish Syrah before boarding my flight.
Insider Tips for Paris Travel in January…How to Save Thousands of Dollars Flying Business Class:  I booked my AirFrance business class ticket with Sky Lux Travel, and it saved me about $2,0000-plus dollars.  I paid $3,200-.  I'm very careful about booking through a reseller agency, and SKYLUX is super responsive with calls, emails, and follow-ups with booking my flights. I trust them and will definitely use their services again.  When you use SKYLUX you have a dedicated sales travel agent who is your contact throughout the ticketing process.  A full-fare business class ticket depending on when you book, the biz class tickets are typically $5,500-$6,000-.  Keep in mind it does come with some restrictions. For instance, you can not make changes to your ticket after purchasing through SKYLUX, and the tickets are non-refundable. So be sure that you know that going into the process.  I highly recommend purchasing the $200 travel insurance that is offered….just in case there is a health issue that comes up. Other than that the process was seamless. Read on to get more Insider Tips for Traveling in Paris During January.
Where to Stay in Paris…Hint….It's Not Le Marais.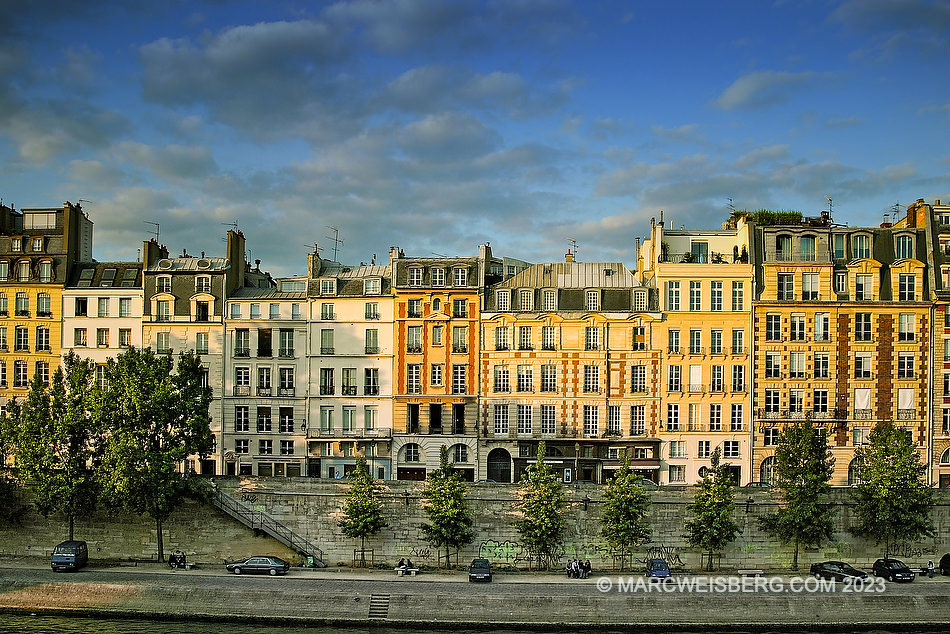 Where to Stay In Paris. Hint It's not Le Marias:  I've visited Paris half a dozen times over the years. Staying for as long as a month and as short as a couple of weeks. My go-to area to stay in used to be Le Marais, 4th Arr. Once upon a time, Le Marais was a fashionable area to live in. Well, it still is but to me it's lost all its charm. It was known to be the second-largest Jewish community in Europe. Le Marais is also known as the Gay District. An interesting dichotomy for sure. Le Marais is located near all the major attractions, has plenty of bistros & cafes lining its small streets, and is easy to get around on foot. It's a fifteen-minute walk to the Louvre, the Pompidou Centre, and the Seine River from the Marais. Unfortunately over the past decade, rents have spiraled out of control up over 100+% forcing out many Jewish residents and Jewish-owned stores. In recent years, the Marais has become heavily gentrified and now is the home to trendy global brand boutiques like LuLu Lemon and the like.  Eataly has opened a monstrosity of a store. The Eataly outpost seems like an entire block. The result is Le Marias has undergone an ugly transition from a once charming area, dotted with independent Jewish-owned shops, epiceries, and antique shops to largely what feels like an outdoor mall overrun by tourists. That being said, some of my favorite falafel and bistros are still kicking and alive in the Marias. On this trip, we decided to stay in the Bastille. And wow!…What a delightful area! It's a wonderful area to start out my day of photography.
Why Stay In the Bastille?  The Bastille,11th Arr., is without a doubt one of the most fashionable districts in Paris. It's home to fantastic bistros, wine bars, epiceries, wine shops, and clothing shops, has two fabulous outdoor markets, and is a 30-minute walk, or a quick train ride or Uber to the Louvre. It's also a 5-minute walk to the Canal Saint-Martin and a 10-minute walk to the Seine. On my January trip to Paris, I found it nearly impossible to find an AriBnB for large enough for our needs in Le Marias. Some specifics were 2 full bedrooms, a large kitchen, an upscale feel, lots of daylight, a clothes washer and dryer, a bathtub, and an extra place for my friend flying in from Berlin for the weekend. I had one friend coming in from Oregon for 2 weeks and we both love to cook, so not having a gourmet kitchen would have been a deal breaker. We settled on a very posh duplex in the heart of the Bastille for €400 per night. And we're thrilled with the location and the upscale feel of the 90-square-meter condo we stayed in on Rue de Charonne. A super safe and quiet street with everything you need, and a five-minute walk from Place de la Bastille, which incidentally has one of the best outdoor markets, the Marché Bastille.
What to Pack for Paris in January ~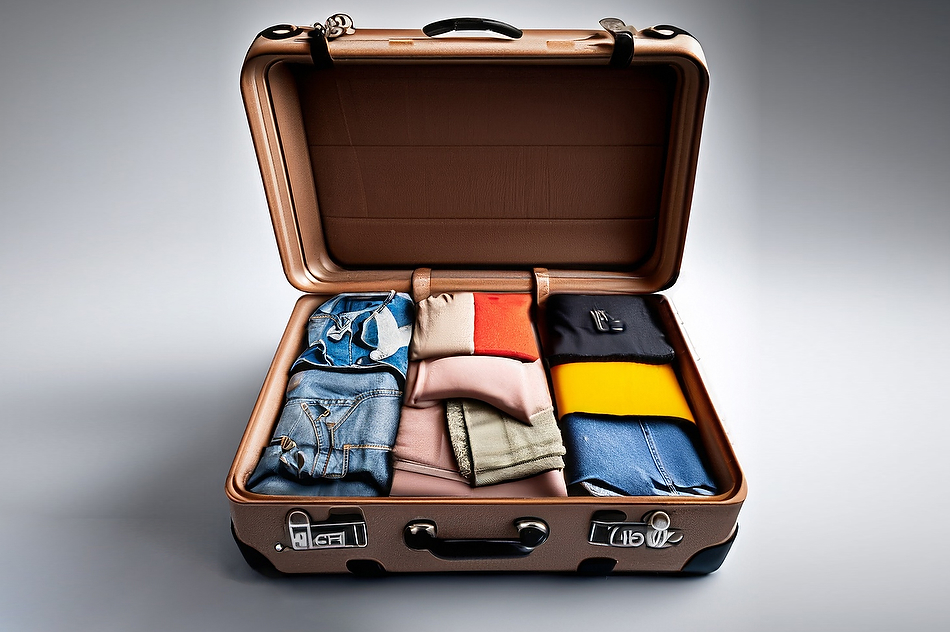 What Clothing to Pack for Paris:  The weather in Europe can quickly change from a gorgeous sky to rain. Daily forecasts are often incorrect. That being said, we enjoyed a fantastic weather window for the entire month of January.  Which is quite rare. The first half of January it was about 55ºF during the day and in the 40ºs at night. And it never really rained during the day, mostly at night. I definitely got lucky. I've been on trips to Paris and it rained hard, pouring for days on end. But not this time. In Southern California, we think 55ºF is cold.  It's just that we are used to 75ºF most of the year.  55ºF (12ºC) is super comfortable weather to sit outdoors at a cafe if you pack the proper clothing. We sat outside at cafes even at 45ºF.  That being said, in the 2nd half of January, temperatures dipped down into the 30ºF range overnight. We had days with some strong winds, hail a few times, and a brief dusting of snow that melted by the time it hit the ground. It's rare to get snow in Paris. I was hoping for it….but it never happened. Morning temps during the 2nd half of January were colder during the day, around 30ºF in the mornings, with highs in the 40ºF range.  Our breakfasts were taken inside the cafes but we still sat outside for an afternoon Kir or beer, when heaters were available. At 40ºF, it starts getting a bit cold, and uncomfortable to sit outdoors. If you bring proper clothing you'll always be warm and stay dry. 
Here's What I Packed:  News Flash. I only do carry-on. I never check my bags. I pack light and if I need to, I'll buy clothes in Paris. Winter sales in Paris are amazing. Savings of 20%-50% is the norm, even for top Parisian fashion brands. All my clothing, with the exception of my pants, can be washed in the sink and dried overnight.
Scarves:  If you don't have a couple of scarves, pick some up in Paris. Scarves are a must-have Parisian fashion accessory and they are 100% functional too. Every time I'm in Europe I end up buying some lovely scarves for myself and my wife.  I personally like wonderfully soft wool scarves. During this trip, I bought a few at a Belgium retailer, Bellerose, in Paris. 
Jeans:  Three pairs.  One pair slim fit, one pair baggy fit, one pair black.   
Wool Socks 3 Pair: Why wool socks? They never get smelly. They are warm and super comfortable. The brand I buy is Darn Tough Socks. They are more expensive but last pretty much forever. Darn Tough Socks come with a lifetime warranty.  Essentially they'll replace them for free. For travel, I get their thicker socks. Why?  I'm out walking most of the day, about 14,000 steps.  Trust me, your feet will thank you when you wear thick wool socks. 
Tee-Shirts: 3-Uniqlo HeatTech, short sleeve. You can get them in black or white.  I prefer the white, v-neck. I wear these under my long sleeve shirts.  
Long Sleeve Tops:  Vuori Ease Performance Half Zip Two of them.  One grey the other dark blue.  Very stylish, super soft, lightweight, and super comfortable.
Shoes – Bring at least 2 pairs: I brought 1 pair of black, high-top sneakers. Make sure you get a pair of Ortholite insoles. They make it feel like you are walking on air. 1 pair of stylish and comfortable boots.  For my 2nd pair, I opted for the Allen Edmonds, Landon Cap-toe Boot. As an alternative, you can also bring a pair of Danner, Mountain Light boots.  They'll keep your feet, warm, comfortable, and dry all day long. Whatever you bring, make sure you've worn them for a while and they are super comfortable because you'll be walking a lot. Most likely several miles each day.
Underwear-Briefs:  Again, buy fully synthetic. You can wash them at night, hang them up and they'll be dry in the morning.  I brought 2 pairs of Aspire and 2 pair of SAXX.
Jackets: Bring 2.  In case it rains and one gets soaked you'll have a backup.  I brought a Patagonia Nano Puff® Hoody. It's super warm and packs down to almost nothing and the hood is perfect for when it rains.  It keeps me perfectly warm when layered with my vest. And does a good job of shedding water too. Your second jacket could be another down jacket or a 3/4 length or full-length single-breasted wool coat. A wardrobe staple and always fashionable in Europe.
Patagonia Nano Puff Vest:  I wore this daily as a base layer over a Vuori Ease Performance Half Zip. And either my Patagonia jacket on top or an insulated lined flannel shirt. 
Men's Insulated Organic Cotton Midweight Fjord Flannel Shirt:  Say what you will….yes, another Patagonia product.  It's just stupid comfortable and layered with a Nano Puff vest and long-sleeve shirt you can walk all day and never get cold. It also has some nice large waist-level pockets to keep your hands warm.
Sports Jacket:  My friend likes to check in his luggage.  And he always brings a sport coat or two with him. Me, no thank you on the checked luggage.  He was so frustrated about waiting 45 minutes for his bag to finally show up on the conveyer belt at LAX.
Bonus Points:  Along with your toiletries, bring some bandaids and some athletic tape. Keep them in your purse, x-body bag, or shoulder bag. If you get blisters while on the go, you'll have some protection. There's nothing worse than a pesky blister to make your walk completely miserable. Read on to get more Insider Tips for Traveling in Paris During January.
Now we get to the good part. Food & Wine ~ !
> MY FAVORITE STREET IN PARIS <
Rue Montorgueil: The sidewalks and street on the 350 meters that comprise rue Montorgueil appear to be paved with a swirling mosaic of white marble tiles. Rue Montorgueil is a foodie's paradise. This street in the 2nd Arr. should not be missed. There are butchers, bakers, pastry shops, fish mongers, fromageries, a fresh pasta store, produce, independently owned shops, cafes bistros, and restaurants lining both sides of the street.  At the southernmost tip of rue Montorgueil is the famed Saint-Eustache Cathedral and Les Halles, and to the north is the area known as the Grands Boulevards. La Maison Stohrer, 51, rue Montorgueil is one of the oldest bakeries in Paris. This famous bakery opened its doors in this very location in 1730. At this very location baba au rhum was invented more than 275 years ago. For centuries, Parisians have been visiting Rue Montorgueil to shop for everything food. 
> CAFES & BISTROS <
Some of My Favorite Cafes & Bistros in Paris
Carette, 4 Place du Vosges, 75003, Paris:  Amazing location across from the historic and picturesque Place des Vosges. Top flight service, people watching, coffee, French artisan pastries, and breakfast. A few euros more than you'd normally spend but very worth the quality and experience. I had breakfast or pastry and coffee at Carette at least four times this trip. And treated my two friends to breakfast on one of our last days in Pairs to a sumptuous breakfast.  They were blown away by the ambiance, service, and delicious food. 
Le Petit Crème, 28 Rue Montorgueil, 75001 Paris:  Located at the far end of one of my favorite streets in Paris, just off Les Halles.  Excellent breakfast. Yes…it's it bit more pricey than some of the cafes nearby but very worth the quality and substantial portion sizes. Great ambiance too. Definitely worth the walk. 
Comptoir Des Mers, 1 Rue de Turent, 75004, Paris: Fabulous seafood restaurant.  Killer bar.  I at there twice on one day.  Lunch and dinner. Friendly and attentive service. Comptoir also has its own fish market outside of the bistro. 
Bistrot Vivienne,  4 Rue des Petits Champs, 75002, Paris: One of my favorite historic bistros near Palais Royal. Top-flight bistro food.  Excellent service.  Wonderful focused by the glass and bottle list. Nestled into the drop-dead gorgeous and pristine covered passages Gallerie Vivienne, dating back to 1823.
Le Grand Vefour,  17 rue de Beaujolais, 75001, Paris: Le Grand Véfour is the finest gourmet rendez-vous of the Parisian political, artistic, and literary society for more than 200 hundred years. Stunning dining rooms. Refined French cooking & wine pairings at an opulent 1700s brasserie in the Palais-Royal arcade. Quite reasonable in its menu pricing given its stature. If you're in the mood for fine dining experiences with impeccable wine, head to Le Grand Vefour. The restaurant has hosted many top French politicians, artists, and literary geniuses over its storied 200-year history. The incredible 18th-century "art décoratif" style décor is equally remarkable as the food and wine.
Le Cafe´Marley,  93 rue de Rivoli, 75001 Paris:  The place to have lunch or an early dinner when visiting the Louvre.  Reservations during peak travel season are a must.  Yes, it's expensive but worth it when spending a day at the Louvre.  
Au Petit Fer à Cheval,  30 rue Vieille-du-Temple, 75004 Paris:  My absolute favorite restaurant in the Marais.  Think small an intimate.  They don't take reservations here.  I you want to be guaranteed a table show up early for dinner.  Start with a cocktail or a glass of bubbly at their intimate zinc bar and then move into the cozy dining area.  Their Duck Confit is sublime.  Wonderful small seasonal menu.  Nice selections of wines by the carafe or by the bottle. I ate here at least 4 times during January and went out of my way to enjoy a few cocktails there too.
Brasserie Dubillot,  222 rue Saint-Denis, 75002 Paris:  A wonderful, bright, hip, and festive local bistro with a fantastic menu for lunch and dinner that also does a great brunch. Their young staff is fluent in both French and English and will go out of their way to make sure you are well taken care of.  Wonderful fresh oysters, great beer and wine selection, excellent soupe à l'oignon with gooey caramelized Gruyère cheese. 
Vaudeville, 29 rue Vivienne, Paris: This classic bistro was on my list of places to try.  One day on a long walk about, I just happened to pass by and stop in and sat at their bar for a glass of champagne, a kir, and some oysters.  Since 1918, just a stone's throw from the Opera, the Parisian BrasserieVaudeville, located opposite the Stock Exchange, its a restaurant where you can enjoy traditional French cuisine, and have an aperitif on the terrace or a fine seafood platter. The gorgeous Art Deco-style brasserie is in continuous service all day long. 
Le Train Bleu, Gare de Lyon, Pl. Louis-Armand hall 1, 75012 Paris: You've gotta see it to believe it.  Complete opulence. Dine like a Queen or Royal for a King's ransom at Le Train Bleu.  Fantastic food, a stellar wine list, and a breathtaking room that harkens back to the days of Versaille. 
Les Philosophes, 28rRue Vieille-du-Temple, 75004 Paris:   A larger sister restaurant of Au Petit Fer à Cheval, located in Le Marias. Quality bistro food with a large outdoor cafe.
L'As du Fallafel, 34 rue des Rosiers, 75004 Paris. The most famed falafel in Paris. Beware of deep queues.  If it's super busy just go directly across rue des Rosiers to MI-VA-MI.
MI-VA-MI, 23 rue des Rosiers, 75004 Paris. Excellent falafel. Excllent falfel in Le Marais.
La Coupole, 102 Bd du Montparnasse, 75014 Paris: Often imitated and never replicated.  Since 1927, the mythical Brasserie La Coupole has been a symbol of the history of Montparnasse. In an art deco decor, listed as a historical monument, the chef offers French cuisine with dishes not to be missed in the great Parisian Brasseries, such as choucroutes, beef tartar with knives,
roast calf's liver, and their famous seafood towers and platters.
Chez Omar, 47 rue de Bretagne, 75003 Paris.  Solid and delicious couscous. Don't miss their lamb at this Algerian and French Brasserie in Paris.  Make sure to save room for their amazing pasty selections.
Au Pied de Cochon, 6 rue Coquilliere, Paris: Service can be a little slow.  Definitely ask for the Escargot….they are served in a dish of either 6 or 12.  Famous for the platters of shellfish.  The Lamb here is to die for!  Make sure you are sat on the main floor….it's a spectacle.  I've eaten here at least 6 times and sometimes up to 2am for dinner.
Chez Denise 19, Rue St Martin, 94290 Villeneuve le Roi, Paris:  This small charming small bistro is just off Les Halles. And they serve up true classics, as authentic French as you can get.  There is no place like this in Paris. Tables are small, so you'll be rubbing elbows and knees, making friends with the neighboring tables is typical. Everything is listed on the chalkboard. "Chez Denise stays open through the night until 5AM and serves sturdy platters of côte de boeuf (a giant rib steak), grilled marrow bones, and brochettes of grilled meat so long they look like swords." ~ Frommers
Bouillon Chartier, 59 Bd du Montparnasse, 75006 Paris:  One of three wildly popular Chartier outposts in Paris. I lined up in a queue and waited about 25 minutes to be sat.  That's unusual for me. I abhor waiting in line. Service can be slow.  And due to sheer popularity, they can unexpectedly run out of dishes, even after you've put in your order. The two-story interior is pure bistro.  The dining area is massive, high ceilings, large mirrors, and ornate moldings add to its charm. Waiters in black vests and long white aprons do a type of unorchestrated ballet of food and drink delivery.  French classics like Leeks with vinaigrette, egg mayonnaise, vegetable soup or snails, entrees of meat, fish, or stews well simmered.  The menu is vast, with each dish costing around €10 – €15.
Brasserie Lipp, 151 Bd Saint-Germain, 75006 Paris:  I really wanted to like this place. Lipp dates back to 1880.  The interior is historic. The menu is filled with French classics.  If you want to go here you must have a reservation.  It's not fancy, you can definitely wear jeans. I like to people-watch and asked for a table on the main floor. My waiter was awful. I'm pretty sure he's worked there for thirty or more years and pretended to not speak any English at all. I speak enough French to get by, but he also pretended not to understand me.  I had a good meal there but won't return.  It is expensive and I don't mind that.  But I do mind not being able to order what I'd like for dinner with an attitude. 
Café de Flore 172 Bd Saint-Germain, 75006 Paris:  Open since 1887. One of Paris' most historic cafes.  Famed for a meeting place of movie stars, poets, artists, intellectuals, and socialites. Breakfast, lunch, and dinner.
Cafe Deux Magots, 6 Pl. Saint-Germain des Prés, 75006 Paris: Open since 1873 once had a reputation as the rendezvous of the literary and intellectual elite of the city. One of Paris' most historic cafes.  Famed for a meeting place of movie stars, poets, artists, intellectuals, and socialites.  Breakfast, lunch, and dinner.
> WINE & BOTTLE SHOPS <
My Favorite Wine & Bottle Shops In the Bastille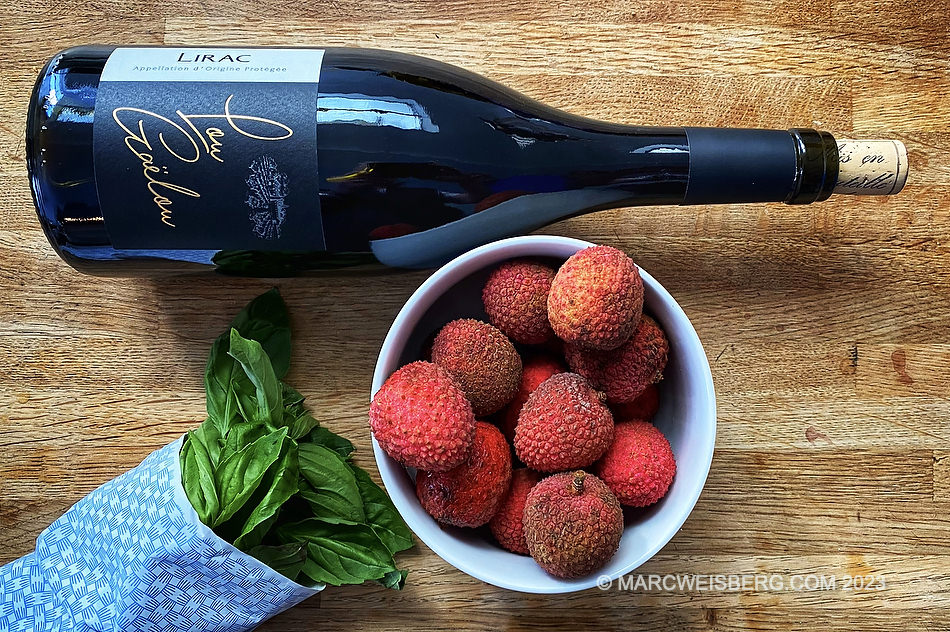 BarAWine, 25 rue de Charonne, 75011 Paris: Pure awesomeness.  Doesn't open until 6pm, 7 nights a week.  All wines are serviced from magnums.  Spectacular selection of French wines, by the glass and by the bottle.  Wonderful food selections from foie gras terrine to a massive vegetarian Croque Monsieur. If you are a wine lover you've got to go here. 
Aux Vieux Tonneaux: 26 Rue d'Aligre, 75012 Paris: My buddy and I found this small wine shop while shopping at the Marche´ d'Algire.  Great prices on a wide selection of French wines.  
Caviste le sourire au pied de l'échelle: 106 rue de la roquette 75011 Paris: Upscale bottle shop in the Bastille. By upscale I mean in presentation.  Prices are very fair. I picked up a few bottles of remarkable Champagne, Chablis, and St. Joseph. The proprietor whose name escapes me is charming and a bit of a wine nerd. He is friends with many of the growers and vintners of the hundreds of bottles he offers in his shop. 
Nicolas, 14 Rue de la Roquette, 75011 Paris: Nicolas is a chain wine & spirit shop.  In a pinch, they have just about anything you need.  We found a delightful 2016 Chianti Classico Reserva on special for €9.95.  An incredible bargain and a bottle of outstanding wine.  We kept returning to Nicolas to purchase more bottles of the Chianti. 
> FORMAGERIES <
Two of My Favorite Formageries Worth the Walk
Fromagerie Au Coeur du Marché, 28 rue d'Aligre 75012 Paris: The proprietor really knows his cheeses.  Wonderful selection of cheeses that he'll gladly guide you through and make suggestions. We purchased gorgeous ripe cheeses from a variety of French regions. He is very gracious and even gifted us some fig jam to enjoy with our cheeses.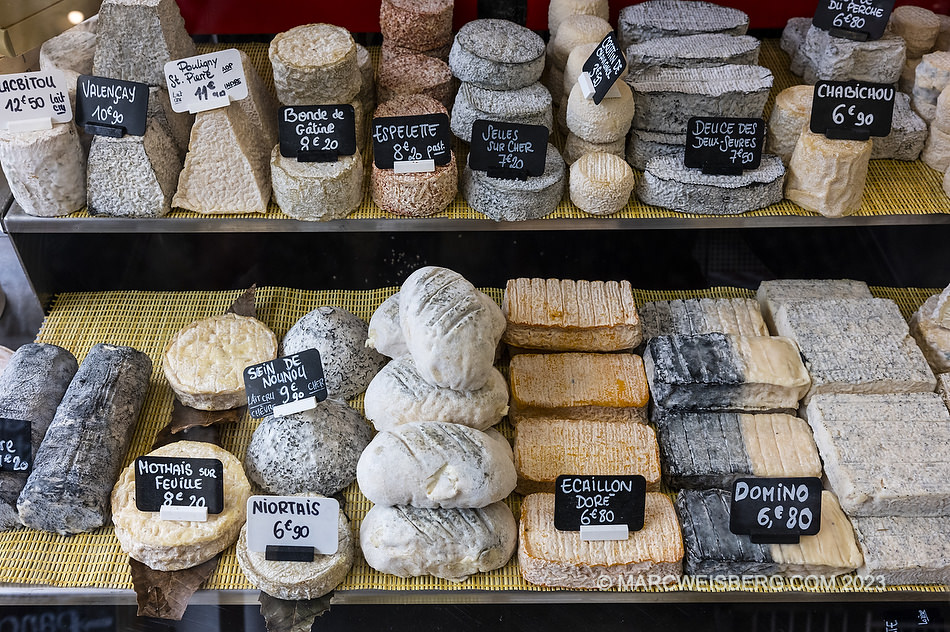 Cantin, 12 rue de Champs de Mars, 75007 Paris: A veritable temple of cheese, run by cheese queen Marie-Anne Cantin fromager de tradition and Affineur with 7 impressive caves, the shop has been open since her father set it up in 1950. If you're a cheese lover the second you walk in this store you'll be seduced by sight and smell. 
> OUTDOOR MARKETS <
Marché D'Aligre, 25-11 Rue d'Aligre, 75012 Paris.  Most outdoor markets or held in a square, not on a street. What makes this neighborhood market very unique is that it is on the shop-lined Rue d'Aligre, with top-of-line produce.  It is flanked by cafes, wineshops, fromageries, butchers, and more. 7 AM-1:30 PM closed Mondays.
Marché d'Bastille, 2018 Bd Richard-Lenoir, 75011 Paris.  Here's where you'll find many local Île-de-France farmers selling their produce, along with fish mongers, fresh oysters, cheeses, eggs, butter, meats, cooked foods, prepared foods, olives, wines, clothing, scarves, and more. It's where we shopped every Thursday and Sunday to stock our kitchen. Thursday 7 AM-2:30 PM and Sunday 7 AM-1:30 PM. 
Marché Saint-Honoré,  Place du Marché Saint Honoré, Open Wednesday from 12:30 to 8:30 pm and Saturday from 7:00 am to 3:00 pm.
Marché "Saint-Eustache-Les Halles," 1 Rue Montmartre, 75001 Paris: Open Thursday from 12:30 to 8:30 pm and Sunday from 7:00 am to 3:00 pm. 
Marché Bourse, Pl. de la Bourse, 75002 Paris:   Open Tuesday and Friday, 12:30 to 8:30 pm.
Enfants Rouges Covered Market, 39 Rue de Bretagne, 75003 Paris:  According to the Paris Tourist Office, this is Paris' oldest covered market and one of the oldest in Europe too. Open daily from 8:30AM-8:30PM. The Marché des Enfants Rouges (enter on rue Charlot) was established in the early 1600s and remains a center of Marais life. A new structure has replaced the original, but it still houses cheesemongers, vintners, and grocers.
> SOME OF MY FAVORITE SIGHTS AND MUSEUMS <
The list of Paris' museums is exhaustive…there are over one hundred museums.  These are some of my favorites. As an architectural photographer, there is no shortage of phenomenal structures to photograph.  
Domaine National du Palais-Royal, 8 Rue de Montpensier, 75001 Paris: It's easy to overlook this hidden gem. A wonderful respite is this former royal palace located in the 1st arrondissement of Paris. The Palais-Royal now serves as the seat of the Ministry of Culture, the Conseil d'État, and the Constitutional Council. The central Palais-Royal Garden (Jardin du Palais-Royal) serves as a public park, and the arcade houses shops. The Jardin du Palais-Royal is a lovely place to sit on a bench under the rows of Linden trees. 
Centre Georges Pompidou, Place Georges-Pompidou, 75004 Paris:  Some of the best views in Paris from their rooftop cafe. 
Maison Européenne de la Photographie, 5/7 Rue de Fourcy, 75004 Paris: If you love photography this is the place for you. 
Musée Carnavalet, Rue de Sévigné, 75003 Paris:  A rare find in the City of Love and Light where all museums have an entrance fee.  This one is free.  The Musée Carnavalet in Paris is dedicated to the history of the city. The museum occupies two neighboring mansions: the Hôtel Carnavalet and the former Hôtel Le Peletier de Saint Fargeau. 
Musée du Louvre, 75001 Paris, France:  This place is just massive! If you are feeling overwhelmed by the prospect of visiting one of the world's largest museums join the club. I advocate skipping the queue and purchasing your tickets online here, then taking in a couple of hours at a time and then relaxing in one of their many cafes on the property. Possibly even book lunch at Le Café Marly as a treat.  Afterward, your email, enjoy a leisurely stroll in the Jardin des Tuileries. 
Musée d'Orsay, 1 Rue de la Légion d'Honneur, 75007 Paris:  Famous for its vast collection of Impressionist paintings, this former rail station turned into an intimate museum sits along the left bank of the Seine river. The collection of Impressionist art is remarkable and it's like a daydream of the history of French Impressionism, with some of the finest examples of  Manet, Monet, Surrat, Bonet, Renior, van Gogh, Ingres and Cassatt etc. The queues can be a massive wait…instead…I advocate skipping the queue and purchasing your tickets online here in advance.
Musée Rodin, 77 Rue de Varenne, 75007 Paris:  If you are a Rodin fan, don't miss this museum.  The collection includes 6,600 sculptures, 8,000 drawings, 8,000 old photographs, and 7,000 objets d'art are set in a gorgeous 1700s building and displayed over 7 acres of a garden and manicured grounds. 
> A FEW WONDERFUL WALKS <
Walking in Paris to a destination or simply exploring a new area is always a treat.  It's part of the process of discovery.  Here are a few of my favorite areas to walk about. As to not get too fatigued it is always a good plan to take your time and enjoy yourself.  Stop at a cafe for a pastry, an espresso, a beer, a Kir or a glass of wine. You'll be amazed at what a 20-minute rest will do for your feet and your soul. 
Coulée verte René-Dumont or Promenade Plantée. The Original and first-ever built high line. Coulée verte René-Dumont was built on top of the former railway that hadn't been used since 1969. The promenade is full of nature, plants, fountains, walking paths, bicycle paths, skyline views, and more. Lovely for an early morning walk. A quick walk from Place des Vosges and Place d'BastilleOpening hours: Monday to Friday: 7:30 AM – 8:30 PM Weekends: 8:30 AM – 8:30 PM. 
Le Marias: Start at  the Hôtel de Ville, Pl. de l'Hôtel de Ville, 75004 Paris, walk down rue de Rivoli towards rue Vieille-du-Temple, take rue Vieille-du-Temple, to rue de Rosiers. You are now in the heart of the Marias.  Explore and enjoy!
Place des Vosges: Go to Carette, 4 Place du Vosges, 75003, Paris for breakfast then explore Place des Vosges.  Enter the park and experience where the Parisian royalty used to ride their horses.  Explore the vaulted arcades, art galleries and boutiques that surround the park.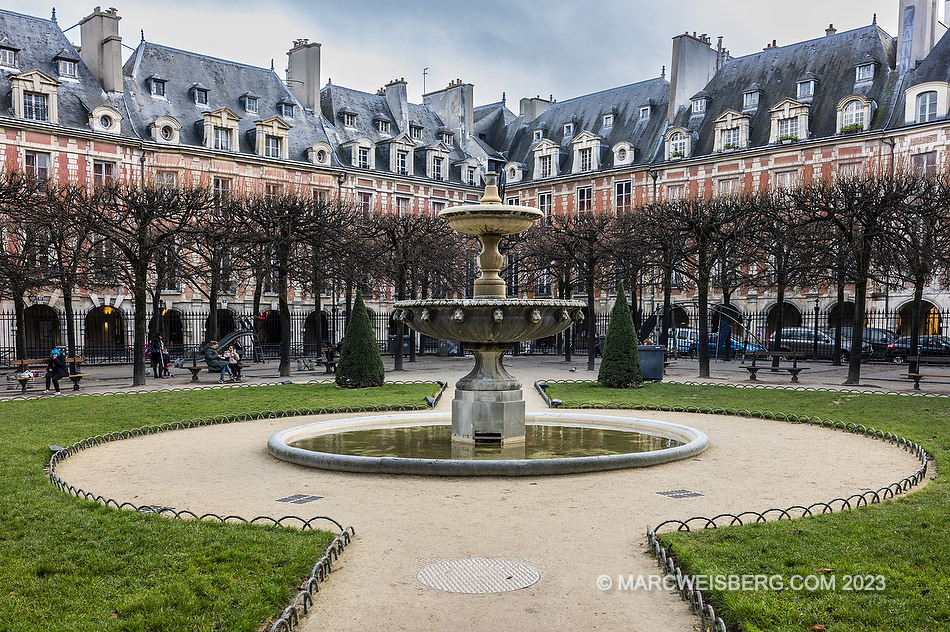 Canal St Martin: The Canal Saint-Martin is a 2.8-mile-long canal in Paris, connecting the Canal de l'Ourcq to the river Seine. And easily accessible from the Bastille. Nearly half its length, between the Rue du Faubourg du Temple and the Place de la Bastille. You can access it from the Place d'Bastille by taking Boulevard Richard-Lenoir to the North or from the Seine River.
Strolling Along the Seine River: The Seine cuts through the very heart of Paris and is the epicenter of the vibrant French capital. Its Left and Right banks are lined with booksellers, bistros, cafes, and boutiques.  Crossing the Seine are famous historic bridges: the Pont Neuf dating back to 1607, the Pont des Arts, and Pont Alexandre III. Any time of day is a good time to take a walk along the Seine. My two favorite times are early morning and sunset. I've even packed lunch and a lovely bottle of wine to enjoy as an impromptu picnic on the banks of the Seine. A few wonderful ways to enjoy your walk along the Seine is starting at Place de la Bastille, walking south on Boulevard Henry IV to Pont Marie then find access to Voie Georges Pompidou (a former road for cars) and you'll be walking along the Right Bank of the Seine.  From there you can walk all the way to the Musée du Louvre, the Musée D'Orsay. It's also a lovely walk back from the Louvre to the Bastille. A few diversions are exploring Île Saint-Louis, home of the fabed ice cream store Berthillon, 46 Rue Saint-Louis en l'Île, 75004 Paris, and Île de la Cité, home to Cathédrale Notre-Dame and the breathtaking church Sainte Chapelle.
Jardin des Teuleries @ Musée du Louvre:  One can easily spend hours relaxing in the expansive public garden between the Louvre and the Place de la Concorde. It's literally like walking back through history from it's creation by Catherine de' Medici as the garden of the Tuileries Palace in 1564. Wonderful for people watching, or sitting under the shade of trees, strolling by free-standing sculptures dating back centuries or sitting at one of the two large ponds and watching life go by. 
> BEST VIEWS OF PARIS FOR FREE! <
La Terrasse – Les Galeries Lafayette,40 Boulevard Haussmann, 75009 Paris: This massive department store underwent a recent $1b renovation.  For me the store is completely overwhelming and a major sensory overload.  That being said, take a series of escalators up to 7th floor, La Terrasse for a view of Paris and to remind yourself why you made the trip in the first place. Store Hours: Mon-Sat: 9:30am-8pm; Thurs: until 10pm; closed Sun. You'll have a remarkable view of the Eiffel Tower to the south and La Basilique du Sacré Cœur de Montmartre behind you to the North. Access is at no cost. 
Printemps Haussmann – Maison Beauté Enfant,61 Rue de Caumartin, 75009 Paris:  Head up to the terrace for a panoramic view of Paris. The terrace is in the Printemps Beauté/Maison building. Take the elevator to the 8th floor, then the escalator to the 9th. Store Hours: Mon-Sat: 9:30 AM-8 PM; Thursday until 10 PM; closed Sunday. Access is at no cost. 
Centre Georges Pompidou, Place Georges-Pompidou, 75004 Paris: Once inside the museum, take the escalators all the way up to find a sweeping view that takes in everything from the massive Eglise St. Eustache, to the Eiffel Tower, to the white domes of Montmartre, from the viewing hall just outside of Georges Restaurant on the top floor. Typically, if one is going just to see the view, a ticket is not needed to enter. I recommend having a glass of wine on the Terrace and soaking in the views.
Montmartre:  Take the Funiculaire de Montmartre to the steps of the church, sit back and enjoy the panoramic view of the city.
---
There are other phenomenal architectural wonders with extrodinary views of Paris that you'll need to pay for acess. Montparnasse Tower, Les Ombres – Musée du Quai Branly, Institute du Monde Arab all have stunning views

.
---
> RELAXATION & RECOVERY <
A Hammam at the Grande Mosquée de Paris, 39 Rue Geoffroy-Saint-Hilaire, 2 Rue Daubenton, 75005 Paris:  If you are travel-weary this is a wonderful half-day of relaxation to experience.  The Hammam is located On the Left Bank, about a 10-minute walk from Île St-Louis or Rue Mouffetard. The somewhat hidden Hammam entrance is behind the pastry counter in the mosque's charming courtyard café. Be sure to check their schedule. And be sure to enjoy some Moroccan mint tea and rose-water-scented sweets in between your saunas.