YOU ARE IN THE RIGHT PLACE
FOR LUXURY REAL ESTATE  & ARCHITECTURAL PHOTOGRAPHY
Call or Text 949-494-5084 for questions or booking inquiries or send an email.
---
WHAT YOU'LL GET AS A CLIENT:

 
REMARKABLE PHOTOGRAPHY WITH THE EXCEPTIONAL SERVICE YOU DESERVE.
Whether it's a luxury oceanfront home, a luxury real estate listing or an upscale commercial asset, you need superior architectural & real estate photography to showcase your property. With over a decade of photographic experience producing remarkable magazine quality imagery, you'll receive architectural and interior photography that will wow you and your clients, and show off the integrity of the property's design.
---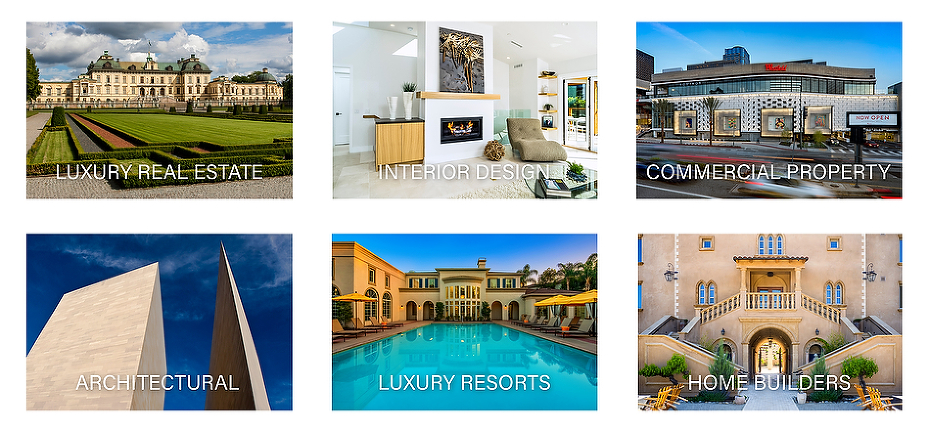 ---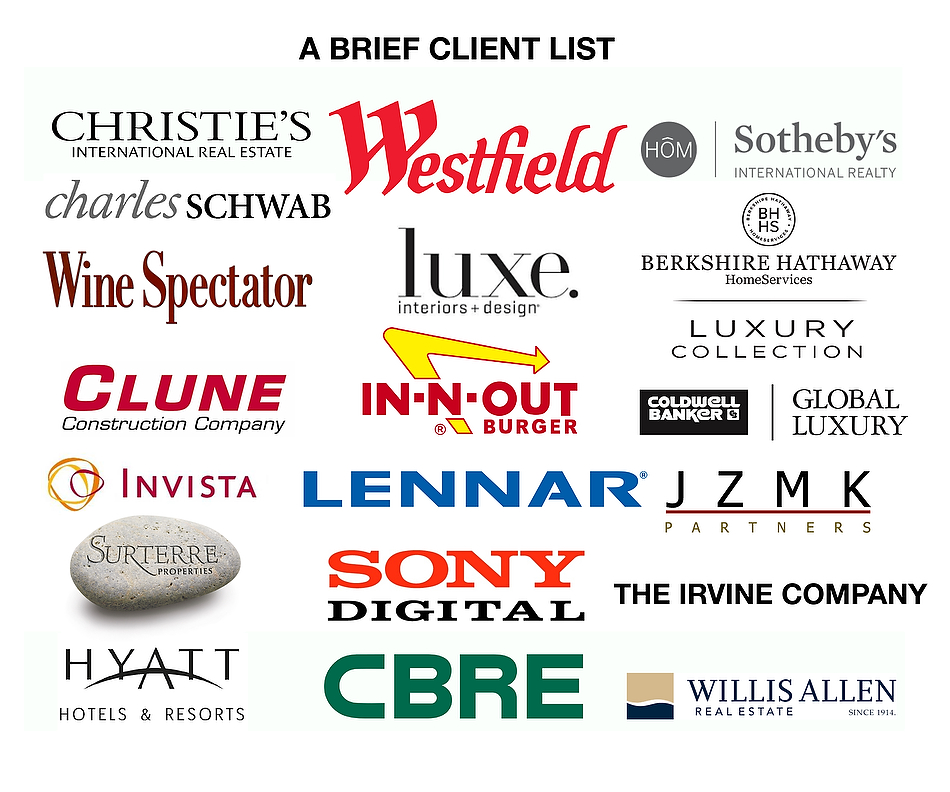 ---
 Are you a real estate photographer looking to dramatically improve your craft?
Take Your Business to the Next Level With …
The World's Most Efficient Methods to Learn Luxury Real Estate Photography
"Marc's seminar was an essential stepping stone for me to go from mid-level listing agents to Luxury level listing agents.  Since the workshop, I've landed new clients and more importantly turned them into repeat clientele. My quality and composition have evolved tremendously and my ability to differentiate quality has ultimately led me to higher rates for my services.  Simply put the workshop has already paid off many times over.  I was stunned recently when looking at my pre-workshop photography vs my post-workshop photography.  The difference was day and night.  I highly recommend Marc if you want to take your business to the next level."
~ A.J. Weber  Real Estate Photographer
---
Newport Beach & Newport Coast Luxury Real Estate Photographer
Hello, my name is Marc Weisberg and I'm a Southern California Luxury Real Estate and Architectural photographer. I specialize in interior and exterior photography for luxury realtors, home builders, custom kitchen builders, architects and interior designers. With over a decade of photographic experience producing high caliber commercial imagery, for top producing clientele, you'll receive architectural and interior photography images that will feel honest and alive and carry the integrity of the property's design. Whether its a luxury oceanfront custom built home, a luxury real estate listing, or a luxury condominium, you need superior Architectural & Real Estate Photography to showcase and bring your property to market quickly. With over a decade of photographic experience producing high caliber commercial imagery, you'll receive architectural and interior photography images that will feel honest and alive and carry the integrity of the property's design.  Here is a commercial architectural photography shoot commissioned in Fashion Island for Traditional Jewelers.
Newport Coast Luxury Real Estate Photographer
I've been hired to photography luxury real estate in Newport Coast for some of the top real estate agents in Southern California. Here is a gorgeous home ideally situated on a sprawling 16,579 square foot corner lot photographed for Sotheby's HÔM Group International Realty. This highly-upgraded, meticulously maintained home offers a unique combination of space, privacy & views. Indoors, floor plan showcases approximately 5,000 square foot of spacious living & seamless flow between the formal and informal living spaces. The kitchen features a generous chef's kitchen with professional-grade appliances, large family room with vaulted ceilings, cozy morning room with coffered ceiling detail, and a formal dining/living room that opens to the covered loggia. An executive office with courtyard access, full guest suite with private bath, beautifully appointed powder bathroom & spacious laundry room round out the first level. Upstairs, spacious accommodations abound, starting with the private master suite with barrel vaulted ceilings and fireplace, spa-like bath, his & her closets and a massive viewing deck offering sweeping views of the Pacific, Catalina Island, and Abalone Point. Two additional guest suites & a large bonus room with separate exterior access complete the second level. Additional highlights include whole-house audio-visual system, central vacuum, built-in BBQ, finished 3-car garage. All appliances and fixtures are less than 2 years old.
Laguna Beach Luxury Real Estate Photographer
After living in Laguna Beach for over sixteen years its great to be back in town photographing some amazing coastal real estate for builders, architects, and realtors. And this wonderful luxury real estate for sale in South Laguna, This gorgeous home with sweeping ocean views, up in the hills in Laguna Beach. And this beautiful home in Laguna Beach for an agent with Surterre Properties and another amazing piece of real estate for an agent with Berkshire Hathaway Home Services.
Newport Beach Luxury Real Estate Photographer
Here is a custom built condominium photographed for Robinson Builders on Lido Island, Newport Beach. Robinson Builders has used this luxury real estate photography on their website and for print advertisement in Luxe Interiors + Design Magazine. Robinson Builders specializing in custom-built residential construction and remodeling.
La Jolla Luxury Real Estate Photographer
I was called into to re-photograph this $7.5m luxury real estate listing for Christie's International Real Estate. The first photographer that they hired mucked up the shoot.  Instead of showing the amazing views of La Jolla Cove, the outside views were overexposed and didn't show off the beauty of La Jolla Cove. He also scratched the custom walnut floors. Plus he messed up all the colors of the interiors in his final photographs.  I always take extra care when photographing in all homes. And in large homes like this, I have an assistant with me who carefully moves my gear from room to room so that nothing is ever damaged. Great care is taken to make sure interior and exterior colors always match the properties décor. Often the luxury properties I'm photographing have high-end interiors surfaces like travertine marble, granite, limestone, rare woods, expensive fabrics, and even frescoed walls. Rooms with views are painstakingly composited. This art of photographic compositing is a time-consuming process, but its worth it in the end, because luxury real estate realtors and luxury real estate brokers need have remarkable real estate photographs to help showcase their properties. This home is a 6,300 square foot single-family home, this old world charmer sits perfectly positioned on a bluff to capture world famous, panoramic views of La Jolla Cove. Designed by Island Architects and masterfully built by Smith Brothers Construction, the attention to detail and the highest quality appointments seamlessly integrate classic style with modern functionality. An unassuming facade at entry opens to a vaulted beamed wooden ceiling and large atrium skylights. Antique Italian pavers naturally flow into a spectacular great room highlighted by a barrel vault ceiling, distressed walnut floors and a massive fireplace creating a warm and inviting to enjoy the unobstructed ocean views. The gourmet kitchen features custom cabinetry from 'French Traditions, ' granite counters and limestone island. Custom pocket doors open into the family room/library with an impressive beamed cathedral ceiling, wood-paneled bookshelves, fireplace with antique mantel and a Crestron system that controls all the entertainment programs. Each bedroom has an en-suite bathroom with soaking tub, walk-in shower, travertine floors, custom cabinetry and Walker/Zanger counters.
San Juan Capistrano Luxury Real Estate Photographer
A stunning 5 bedroom home in Talega, San Juan Capistrano. This is a recent commission by owner, and luxury real estate developer Sean Goodsell – Coldwell Banker. He'd seen some of the work that I had done for another real estate professional Marcus Skendarian and called me to photograph his home. The market price is around $1.9 million. No expense was spared to appoint this home. I often see homes where shortcuts are taken by builders and by interior designers. Not this home. It's very well appointed, beautiful fireplaces, arched doorways, plenty of light and a subtle color scheme with top-of-the-line building materials and elegant furnishings. A three-car garage and lovely stonework on the exterior and interior courtyard make this a perfect family home. This is the 2nd luxury real estate photography commission that I've been hired for in the Talega area of San Juan Capistrano and look forward to photographing more real estate and architectural projects in this neighborhood.
San Clemente Luxury Real Estate Photographer
Home staging diva Deborah Muccillo of Interiors Within Reach, Laguna Beach, hired me to photograph this 10,000 sq. foot lot home in the fashionable community of Telega, San Clemente. Some of the rooms were rather dark for real estate photography. So I had to pull out every trick I knew to make this property sparkle. You'll see in this San Clemente real estate photography shoot a living room with a big picture window looking out to the backyard and hills of San Clemente. A major selling point with some of the luxury real estate that I photograph is a view. Whether it's a view of the hills, a view of the ocean of a canyon views it's my job to create a compelling image of the view. The challenge here is to shoot for ambient light and show the outside vista …. a selling point for this $1.3 million dollar home. For this luxury real estate photography shoot I needed to drop in the windows in post-production, due how glaringly bright it was outside. To create a photographic composite I used two images: The fully lit interior capture and a second exterior capture, only exposing for the outdoor ambient light.
Laguna Niguel, Bear Brand Ranch Luxury Real Estate Photographer
Bear Brand Ranch is located on a hillside, in a gated community located on Camino Del Avion in an idyllic year-round climate in beautiful Laguna Niguel, California. Bear Brand Ranch is a luxury real estate community of 127 private residences. Most homes have ocean views overlooking the majestic Pacific Ocean, Dana Point Harbor, and Catalina Island. This home is a 5,500 square foot custom built home photographed for a realtor with Surterre properties. The realtor requested that both the backyard and the front yard be photographed at twilight. Due to the size of the home and is located on a ¼ acre lot, and a request for both twilight shoots, it was necessary to photograph it over two days. The result is a dramatic portfolio of images for this luxury Laguna Niguel real estate photography shoot. Images from this real estate photography shoot are used both for MLS and printed collateral material.
Other Areas of Architectural + Luxury Real Estate Photographic Specialty
Architectural photographer, Architectural Exterior photography, Architectural Interior photography, Architectural Photography, Commercial Builder photographer, Commercial Property photography, Corona Del Mar luxury real estate photography, Costa Mesa real estate photography, Coto De Caza luxury real estate photography, Home Builders Photographer, Hospitality photographer, Luxury Architectural Photographer, Hotel Photographer, Huntington Beach real estate photography, Interior Design photographer, Interior Design photography, Irvine real estate photography, Ladera Ranch real estate photography, Laguna Beach Architectural photographer, Laguna Beach Architectural photography, Laguna Hills real estate photographer, Newport Coast luxury real estate photographer, Newport Beach luxury real estate photographer, Newport Coast luxury real estate photographer, Photographer for Home Stagers, Home Staging photography, Luxury Real Estate photographer, Luxury Real Estate photography, Photography for Commercial Builders, Photography for Home Builders, Luxury Home Builder photographer, Restaurant food photographer, Restaurant Interior photographer, Photography for Interior Designers, Luxury Real Estate Virtual Tours.