Car Dealership Photography
Luxury Car Dealership Photography
Ring, ring!  We often get out of state calls from clients to photograph projects in Southern California. A couple of weeks ago, we got a call from a design firm in Michigan to photograph the Kia Stinger Salon in Irvine, California.  The Kia Stinger Salon is an interactive concept that showcases the most highly anticipated care in the companies history.  And I am very stoked to take part in documenting the space. The Kia Stinger Salon photographed is located in the Irvine Spectrum shopping center.  "A unique  high-traffic shopping destination which  offers an immersive and exclusive experience with the all-new Kia Stinger." The firm that contacted us is responsible for the entire design concept.  We provided them with upscale & luxury car dealership photography and video of this unique concept space.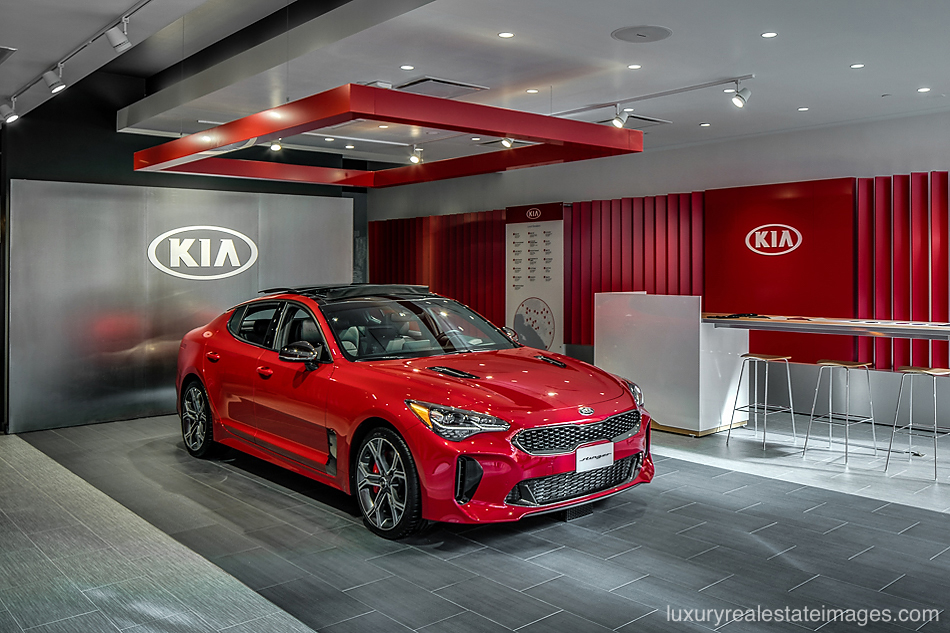 Kia Press Release

"IRVINE, Calif…. – With the holiday shopping season in full swing, Kia Motors America (KMA) is celebrating the arrival of the highest-performance vehicle the brand has ever delivered – the all-new 2018 Stinger – by opening showcases in retail centers across the country. "Stinger Salons" are currently open in Bethesda, Maryland; Skokie, Illinois; and White Plains, New York; with additional locations scheduled to debut soon in California, Georgia, and Texas."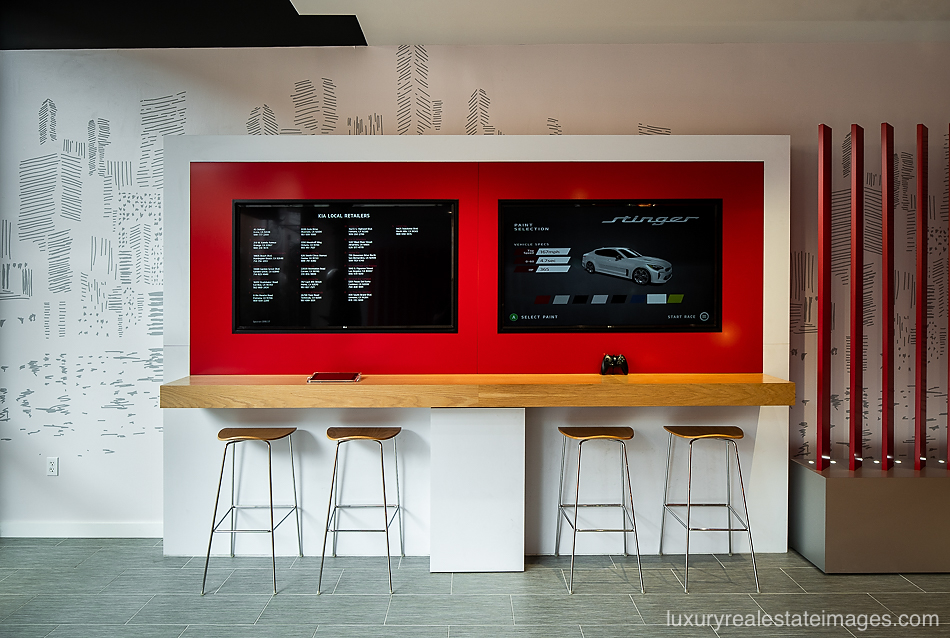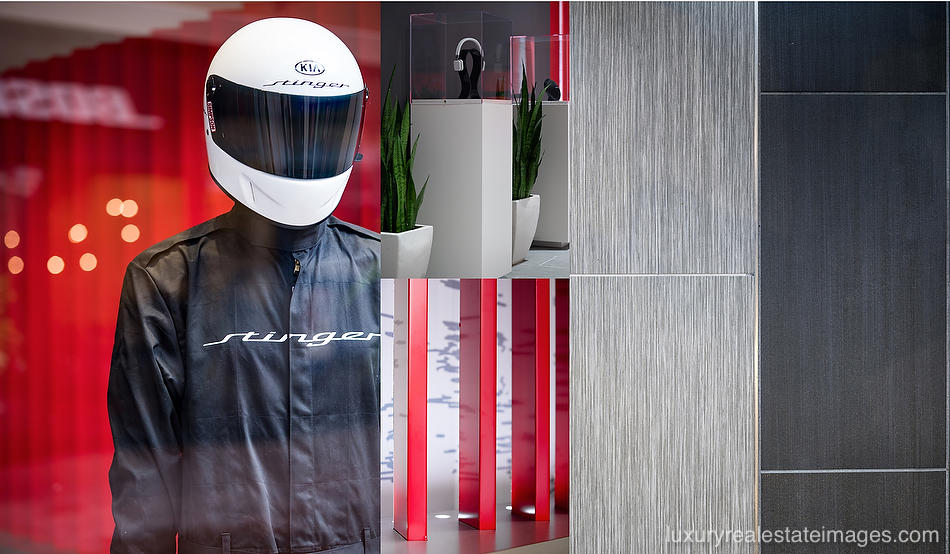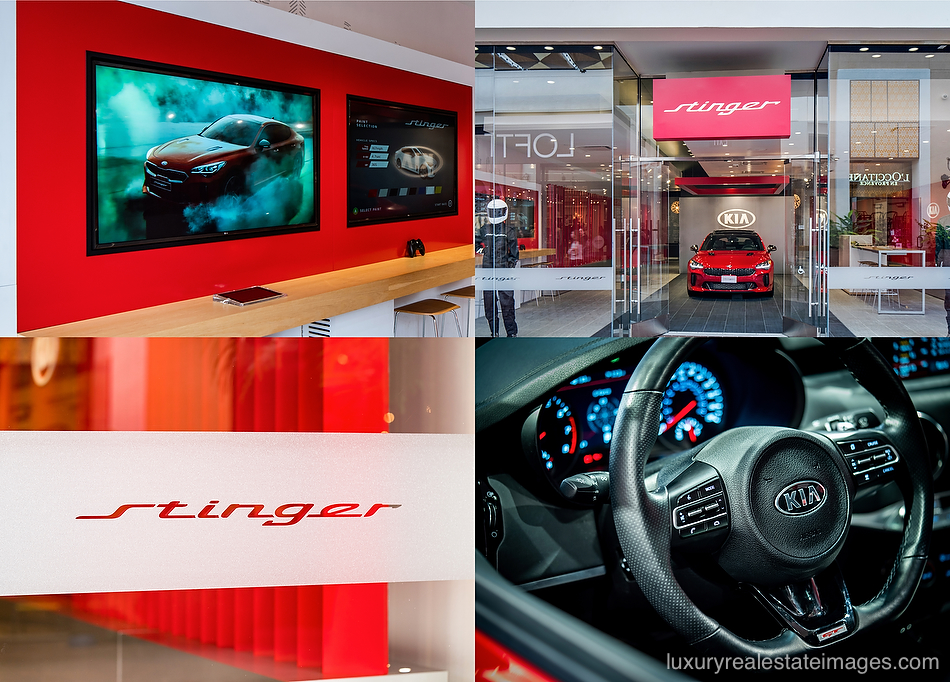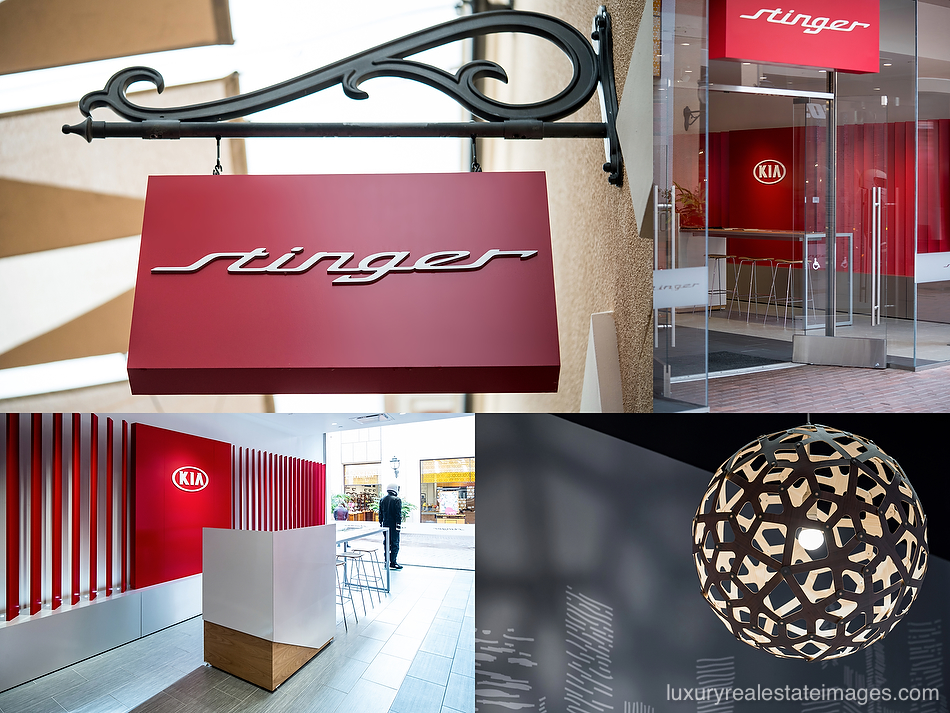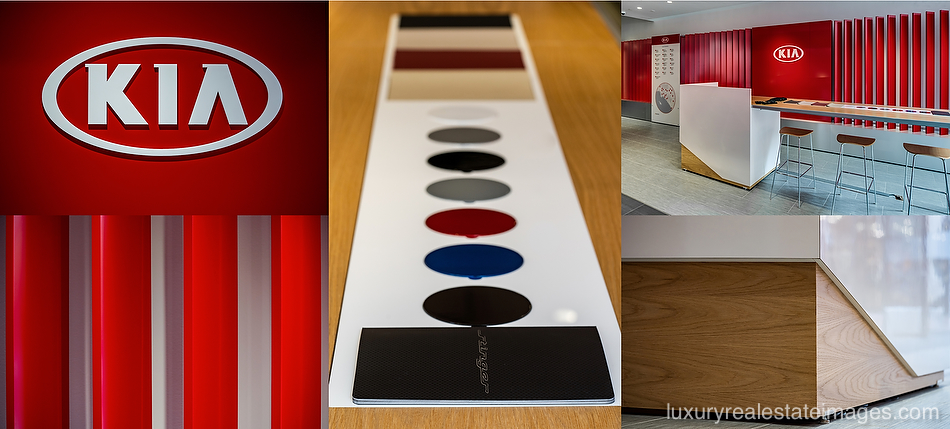 About Marc 
Marc Weisberg is a luxury real estate photographer.
Real Estate Commissions Include::  Homes and estates ranging from $2m – $19m+ in Los Angeles, Irvine, La Jolla, Laguna Beach, Newport Beach, San Clemente & San Juan Capistrano.
Commercial Projects Include: Segerstrom Center For the Arts in Costa Mesa, Traditional Jewelers in Newport Beach, Westfield, Lennar, Irvine Company, Hyatt Hotels, and Salk Institute in La Jolla, to name a few.
A Brief Client List: CBRE, Hyatt Hotels, HFF Irvine & Los Angeles, Irvine Company, Clune Construction, Surterre Properties, Berkshire Hathaway, Schwab, Greystar, In-N-Out Burger, Sea Pointe Construction, HOM Sotheby's International Realty, and Christie's International Realty.
Architectural Projects: Paris, San Francisco, New Orleans, New York City and Stockholm.
Contact:  To contact Marc for more information, email him here. To reach Marc directly to discuss commissions, phone him at 949.494.5084.