Los Angeles Architecture Photographer
Architecture Photography Study of Disney Hall
Frank Ghery is one of my heroes.  Once when I was dining at Patina, Disney Hall, he sat a few tables away from me. I was fan struck for sure.  But didn't approach him.  I think it's important to give people their space in public. I've been to Disney Hall many times on my Los Angeles Architecture Photographer jaunts,  and feel this time I've finally done it justice.  It's such a massive building in girth and height. And so hard to capture in a singular frame except for the front facade, which has been captured iconically by many photographers.  This time, I photographed it just past 3PM and got some interesting light and shadow play. I'm also liking the dark moody style of these images that hides and reveals a myriad of abstract shapes and negative space. As a whole Gehry's Disney Hall is stunning but I think even more so by breaking it down into abstract views. In an age when so many photographs are hassled for simply photographing.  In my many times photographing Disney Hall, I've never once been approached or hassled by anyone for photographing this architectural masterpiece.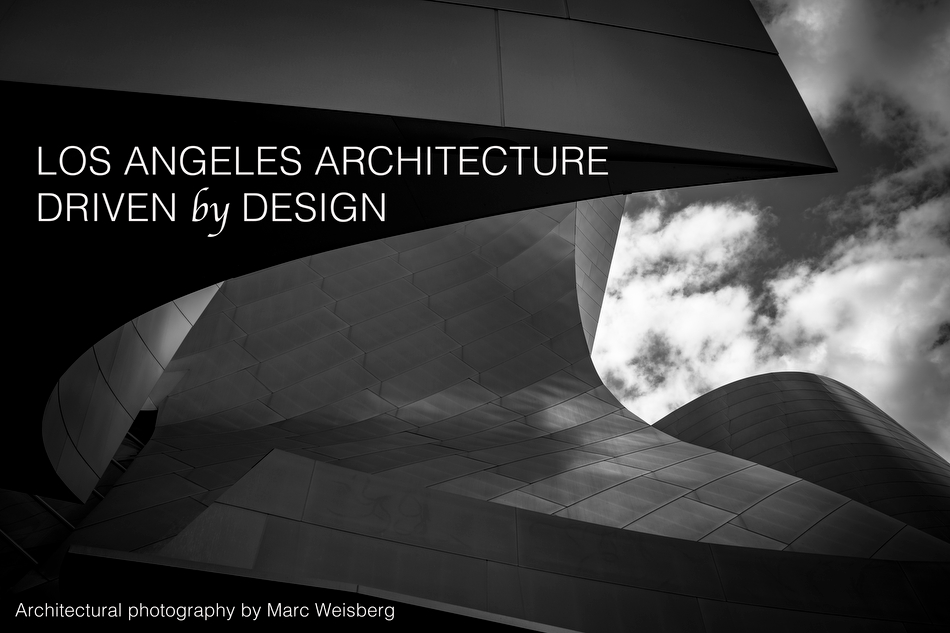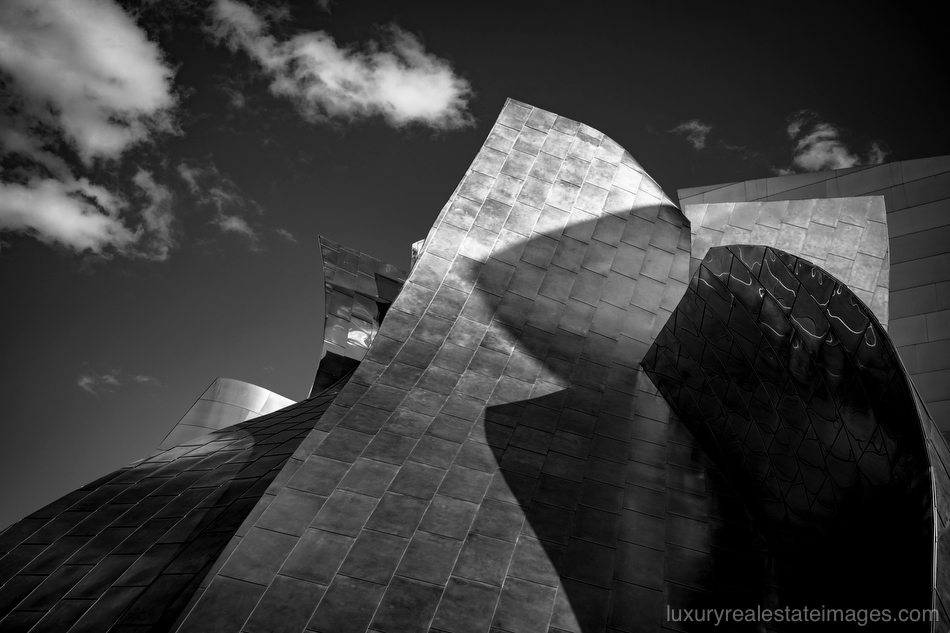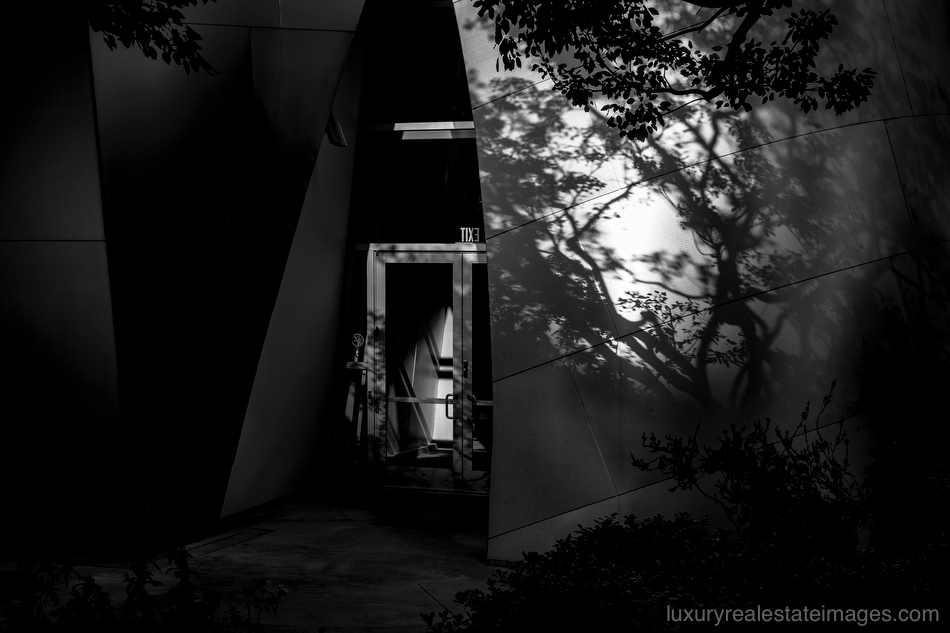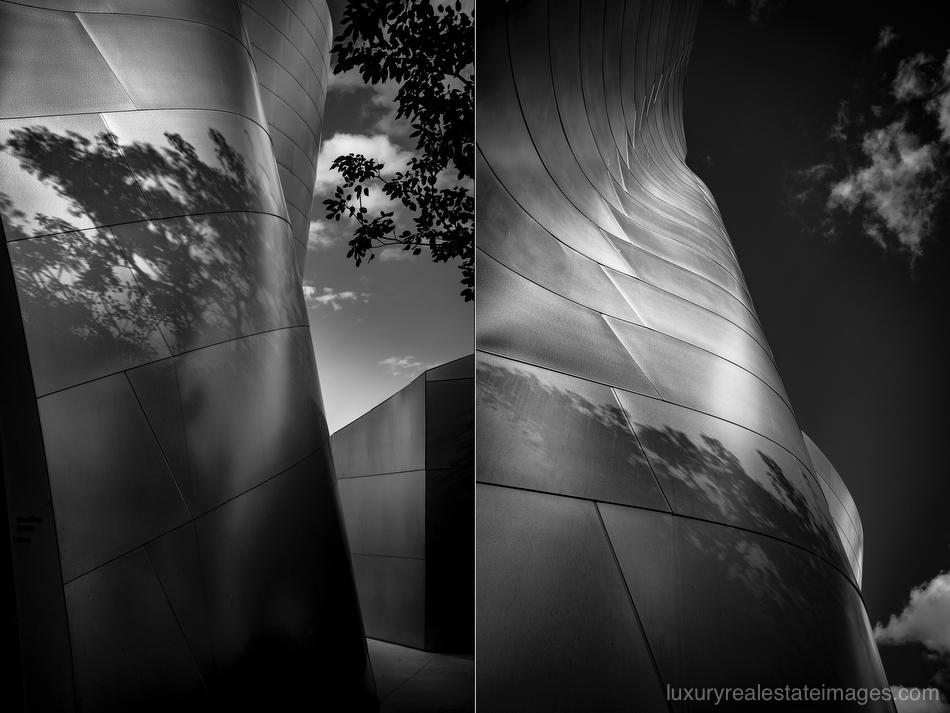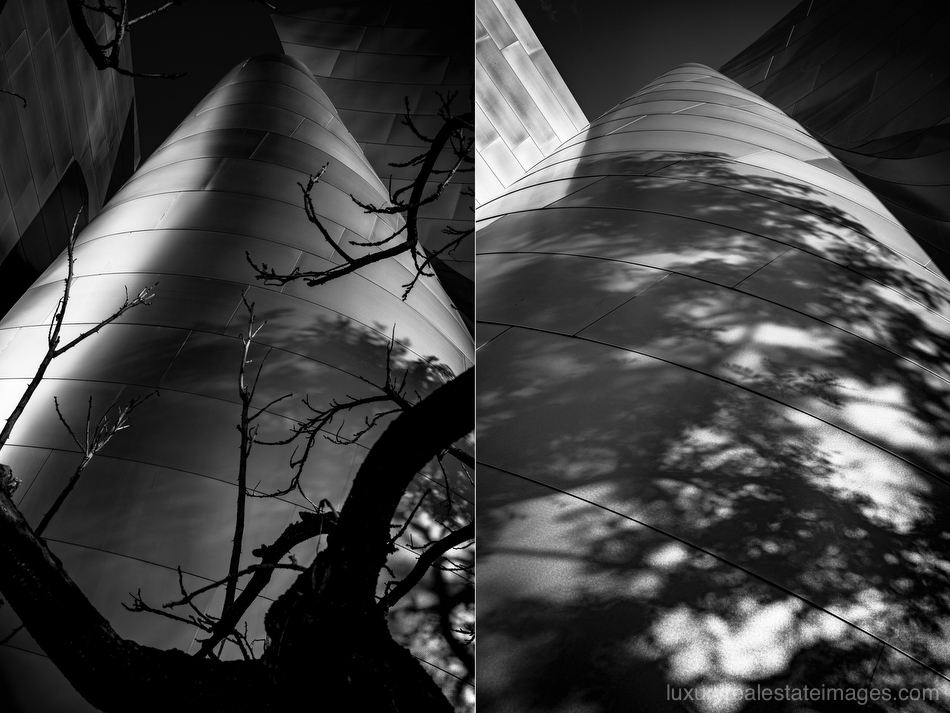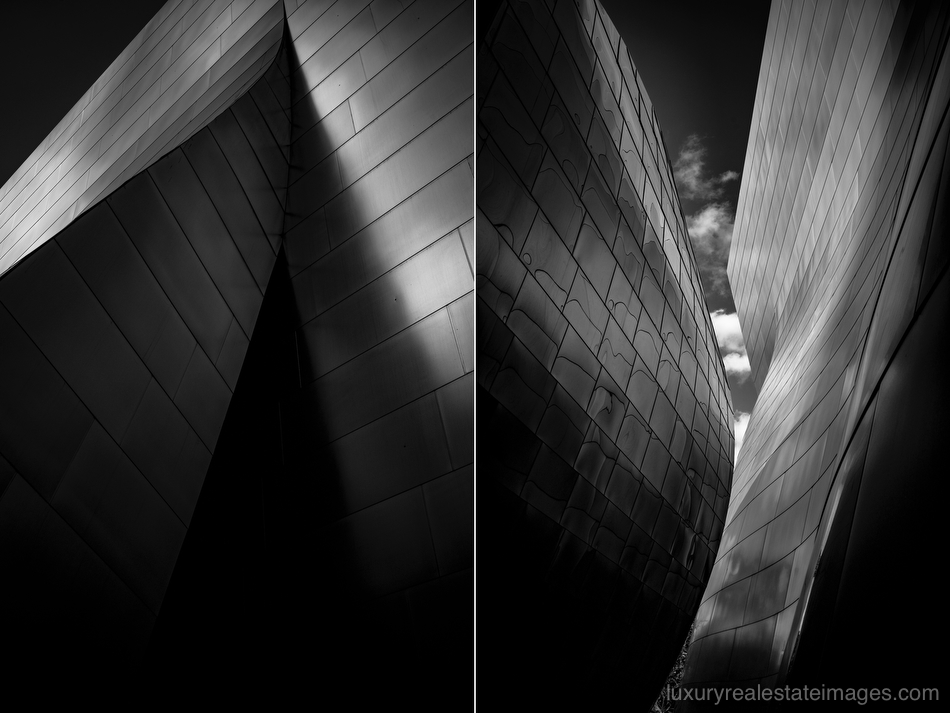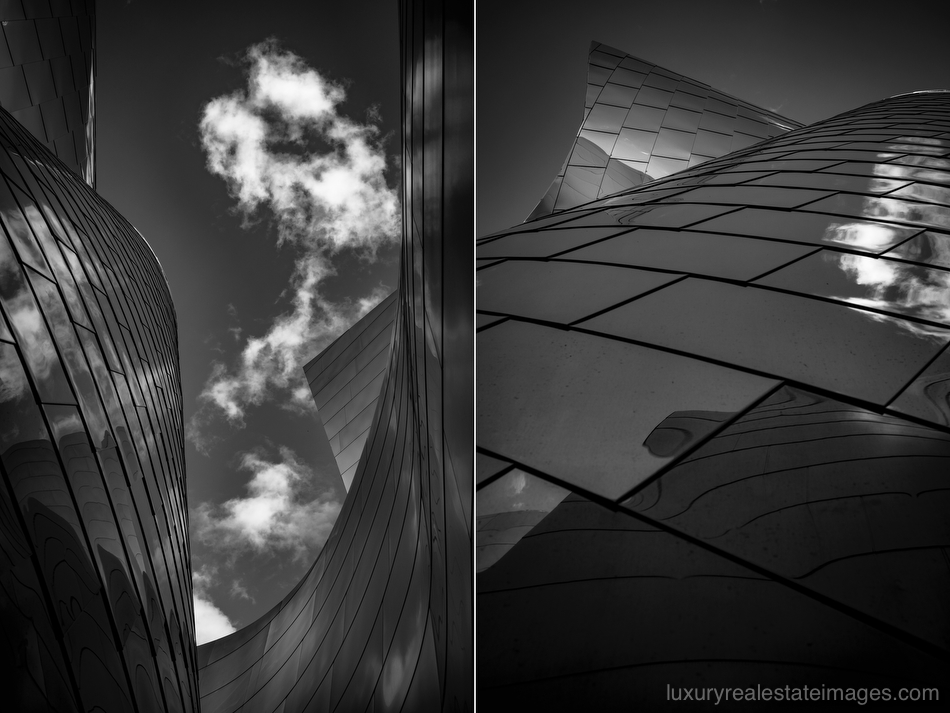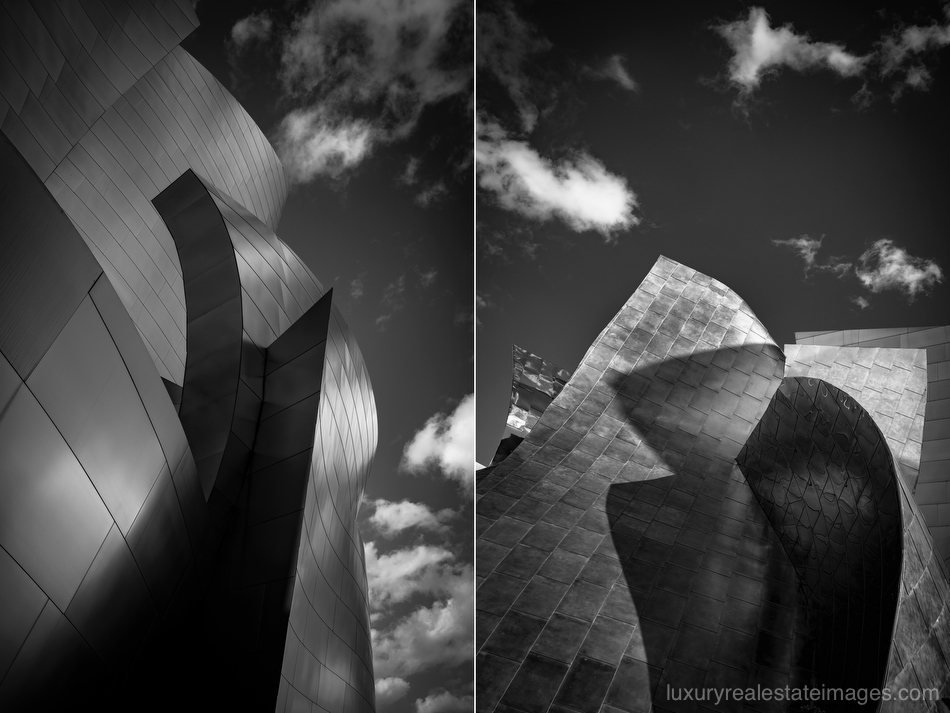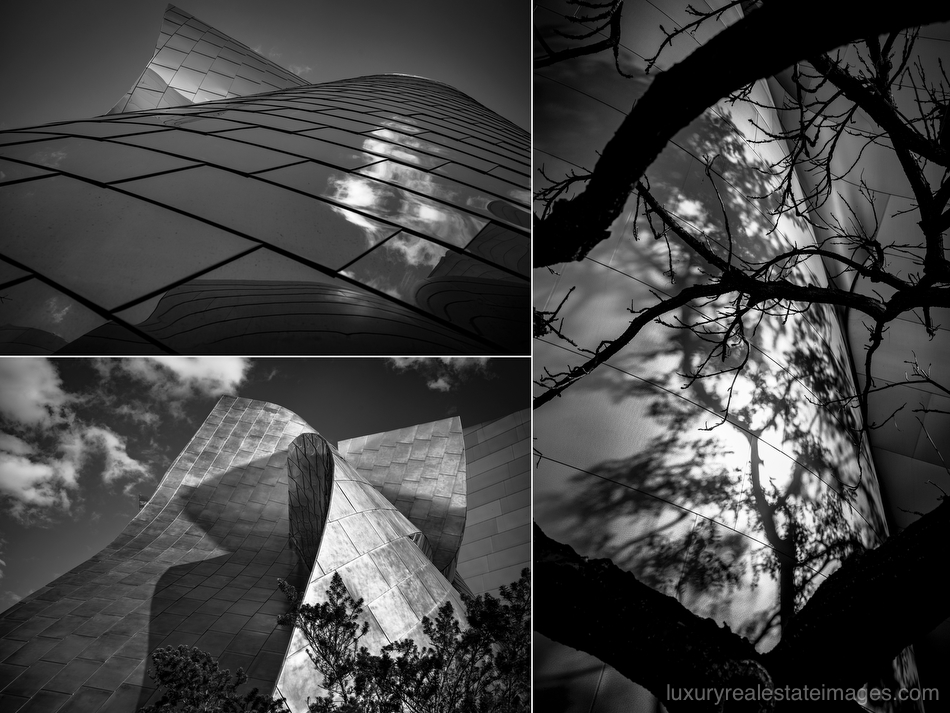 About Marc 
Marc Weisberg is an architecture &  luxury real estate photographer.
Real Estate Commissions Include::  Homes and estates ranging from $2m – $19m+ in Los Angeles, Irvine, La Jolla, Laguna Beach, Newport Beach, San Clemente & San Juan Capistrano. And commercial projects for $1 billion plus. 
Commercial Projects Include: Segerstrom Center For the Arts in Costa Mesa, Westfield, Lennar, Irvine Company, Hyatt Hotels, and Salk Institute in La Jolla, to name a few.
A Brief Client List: CBRE, Hyatt Hotels, HFF Irvine & Los Angeles, Irvine Company, Clune Construction, Surterre Properties, Berkshire Hathaway, Schwab, Greystar, In-N-Out Burger, Sea Pointe Construction, HOM Sotheby's International Realty, and Christie's International Realty.
Architectural Projects: Los Angeles, Paris, San Francisco, New Orleans, New York City and Stockholm.
Contact:  To contact Marc for more information, email him here. To reach Marc directly to discuss commissions, phone him at 949.494.5084.