Irvine Real Estate Photographer
Vignettes of a 12,000 Square/foot home in Shady Canyon
Recently, this Irvine Real Estate Photographer was contacted by one of the builders for an amazing home in Shady Canyon to photograph craftsmanship. More specifically, it was the artisan who is responsible for all the intricate marble, limestone, granite and stonework in the house. I was on site for the afternoon to highlight some of the most notable features. Chiefly a backlit marble sink in the powder room, a wonderful kitchen with the largest marble island I've ever seen, a backlit marble bar and a dream garage with three Ferrari's a Porsche and a 7 series BMW. The garage floor is all custom stone with metallic silver tile on the walls.The home is 12,000 square / feet and a family of four occupies the residence. Behind the bar is a wine cellar fit for a king. The wine cellar houses upwards of 2,500 bottles, with plenty of 1st growth Bordeaux and blue chip Napa reds. You'll notice in the bar image, to the left is a humidor stocked with fine cigars [the humidor's doors were removed for repainting].
When doing interior photography, this Irvine Real Estate Photographer takes great care to make sure the delicate color of the stone work and all the details pop! Some images are natural light, others are lit using up to five lights to accent the interiors and highlight certain aspects. A Sony a7R II 42mp camera was used to capture all the detail, a Canon 17mm Tilt / Shift lens with a Metabones IV adapter was used to ensure perfect perspective.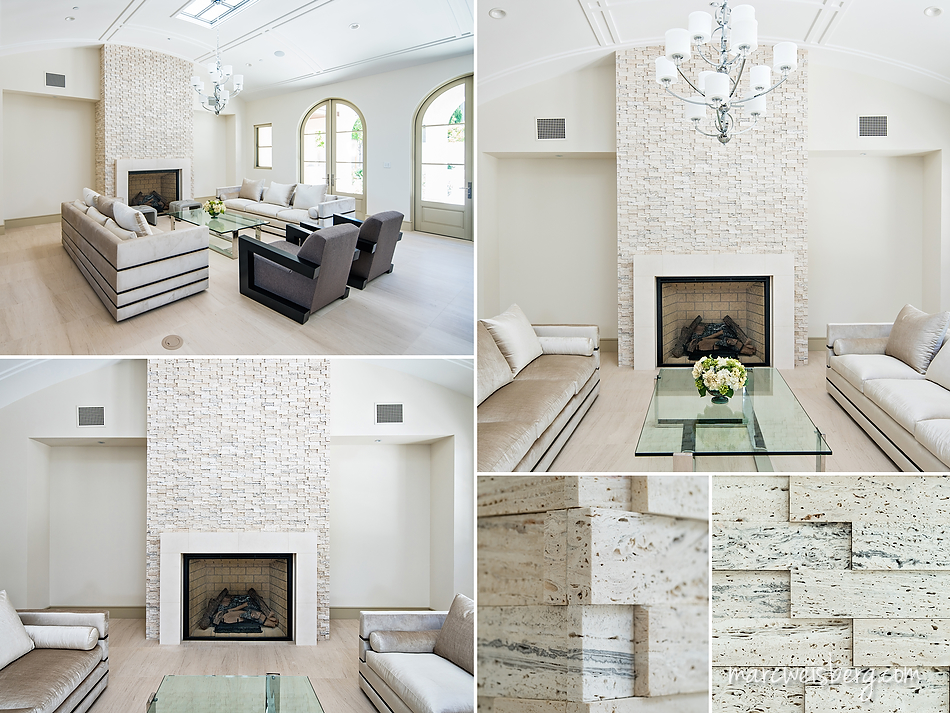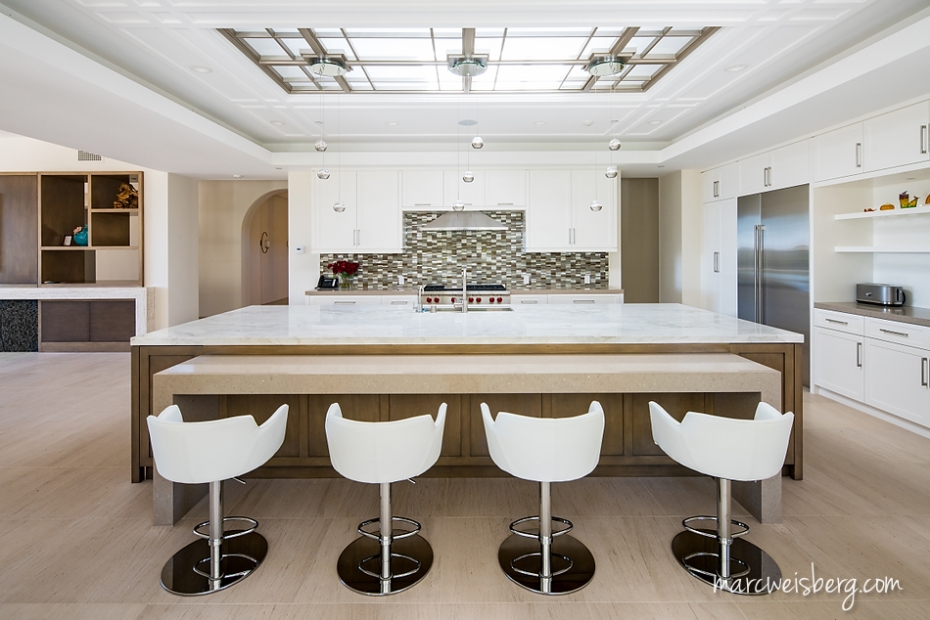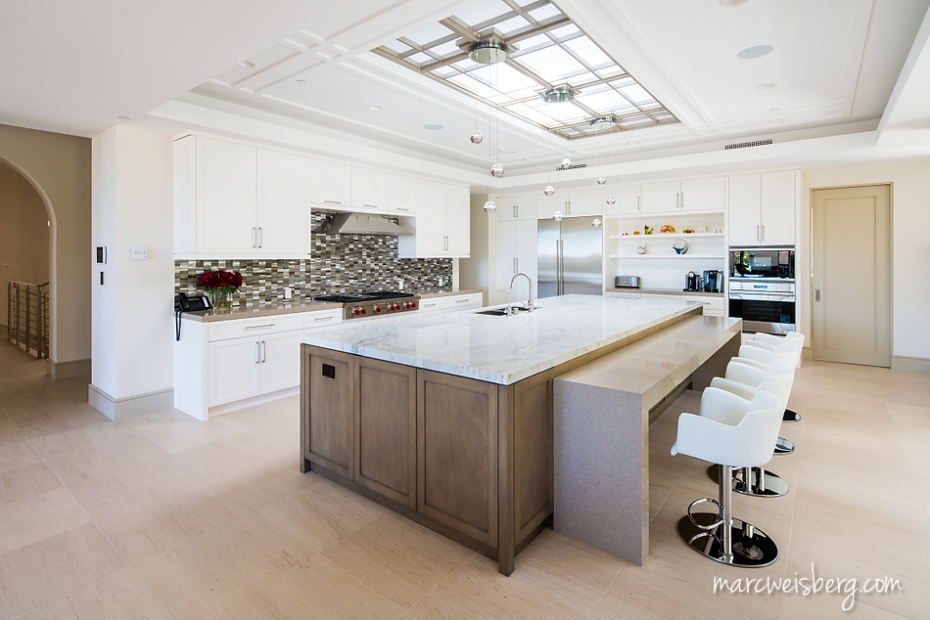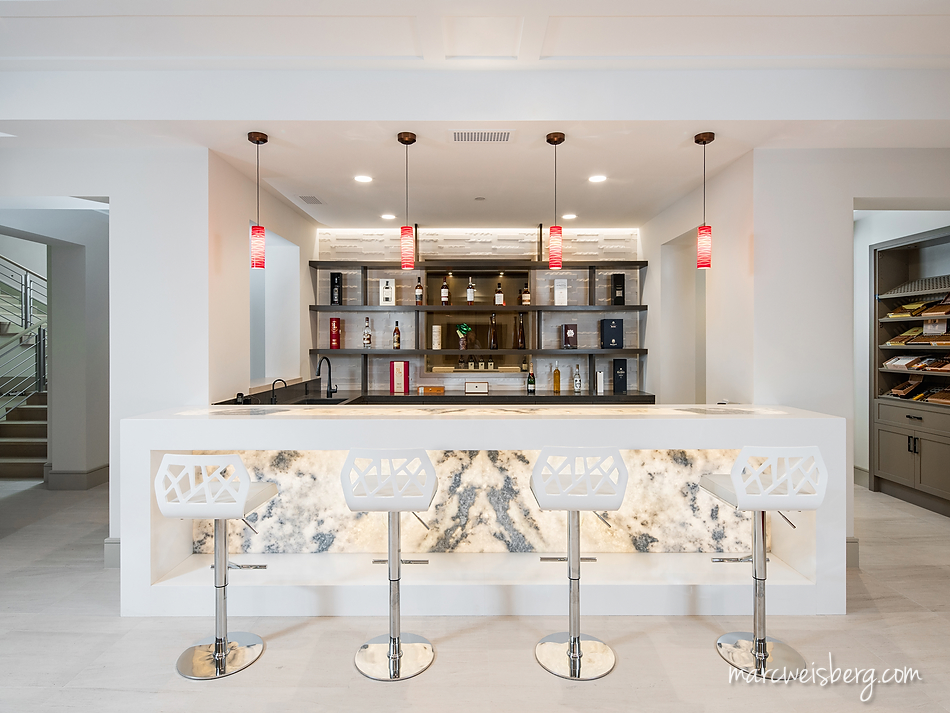 Marc Weisberg is an Architectural & Luxury Real Estate Photographer
providing the highest caliber images for realtors, interior designers, developer, contractors, hotels, resorts, home stagers, architects and home builders needing to showcasing their property. Services offered include, Luxury Real Estate Photography, Architectural Photography, Commercial Photography, Fine Art Photography, Interiors Photography, Resort Photography and Luxury Vacation Rental Photography. Marc owns and operates a successful Southern California based studio founded in 2001, and is the founder of
Luxury Real Estate Images
. His work is widely published and sought out by luxury brands. Contact Marc by phone 949.494.5084, or by
email.
---