Irvine California Commercial Architectural Photography
Irvine Commerical Architectural Photography
Here's an Irvine commercial architectural photography editorial in Irvine, California taken just before and during sunset. This collection of commercial buildings is located between East MacArthur, South Main Street, and the Costa Mesa Freeway. The two commercial real estate buildings are twin structures located across the street from each other. There circa 1980 but very cool concrete structures. I particularly enjoy the sloping sides that come off the building creating a buttress type of look.
The view below is captured from the veranda of an office suite on 6th floor of the adjacent building. As luck would have it there was a bit of cloud cover to add to the visual drama.
To get a good feeling for this Irvine commercial real estate; exteriors, interiors, and a sense of the physical surroundings of these buildings, it is necessary to capture multiple angles of each building in the most flattering light, as well as some interiors, and the lobbies. Commercial real estate developers and building investors/owners spend a substantial amount of money on the lobby interiors. A well-appointed lobby and well-appointed interiors in commercial real estate office buildings commands higher dollars per square foot.
Gear: Sony a7s, FE 16-35 f/4, FE 24-70 f/4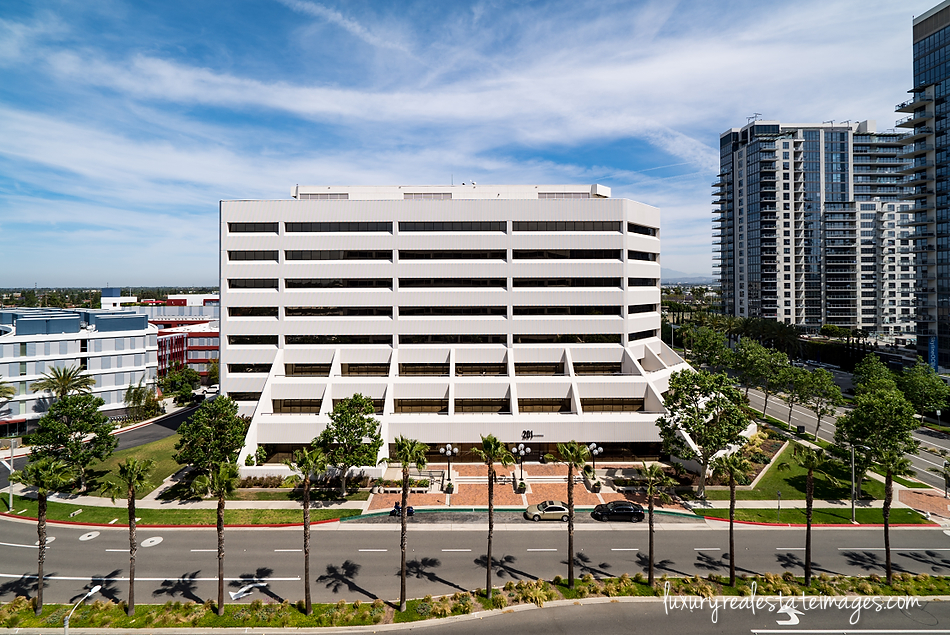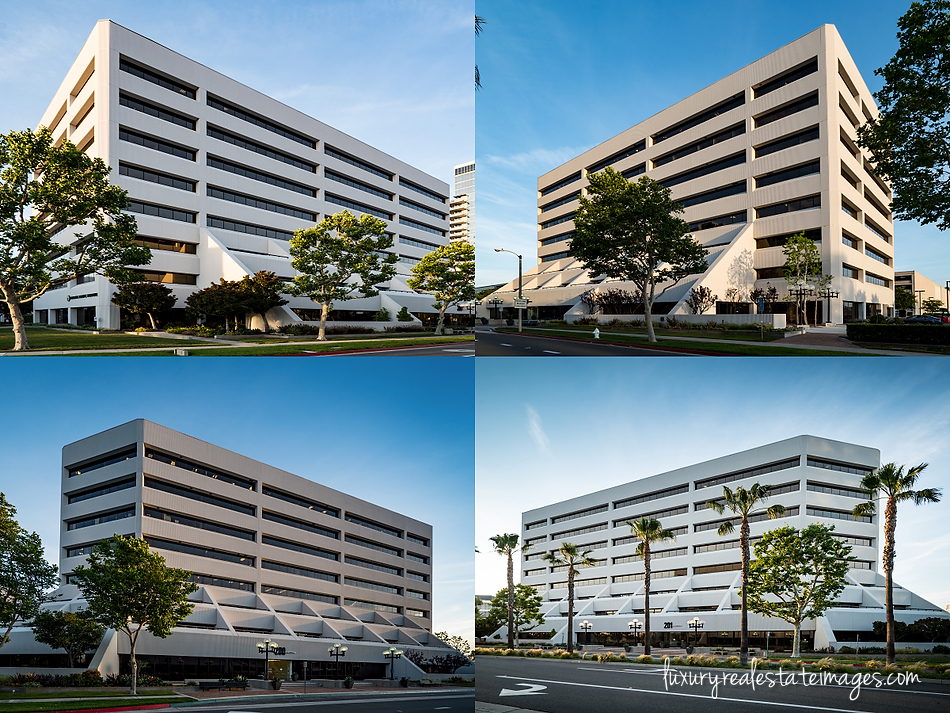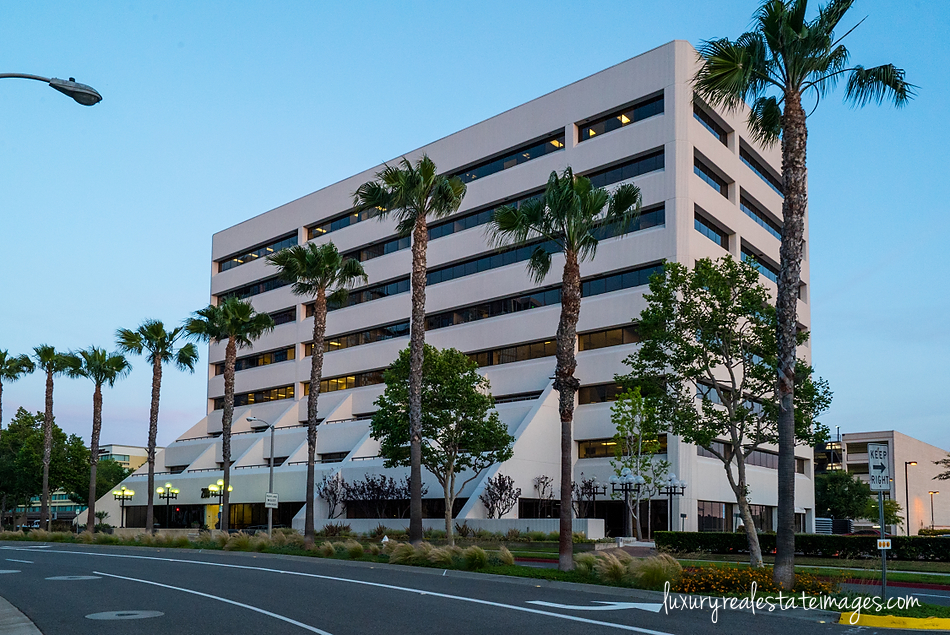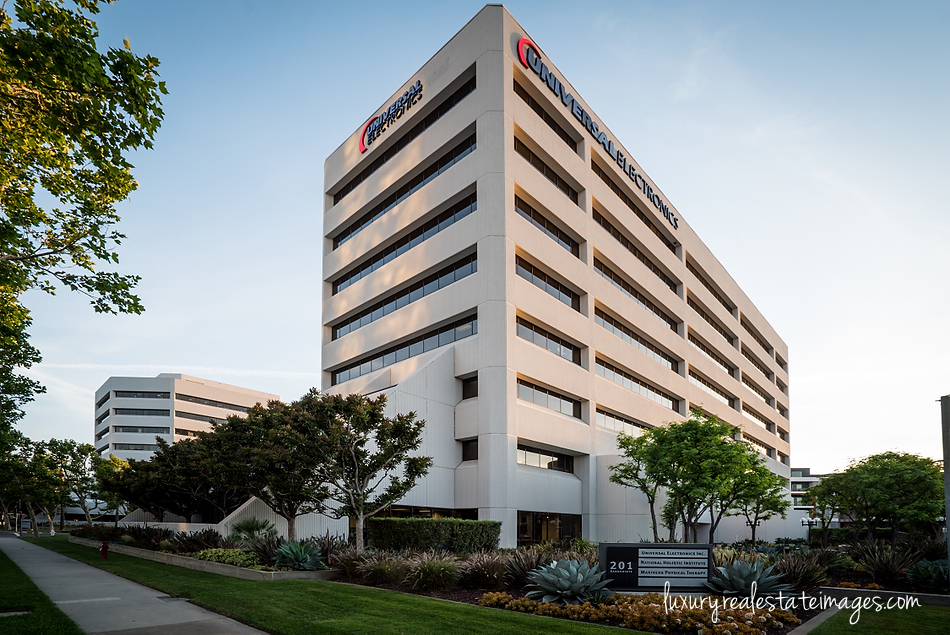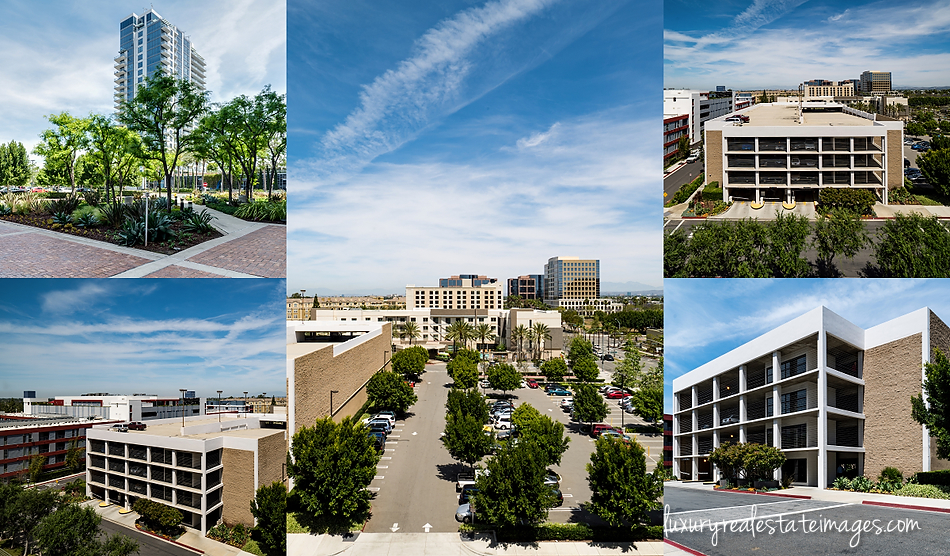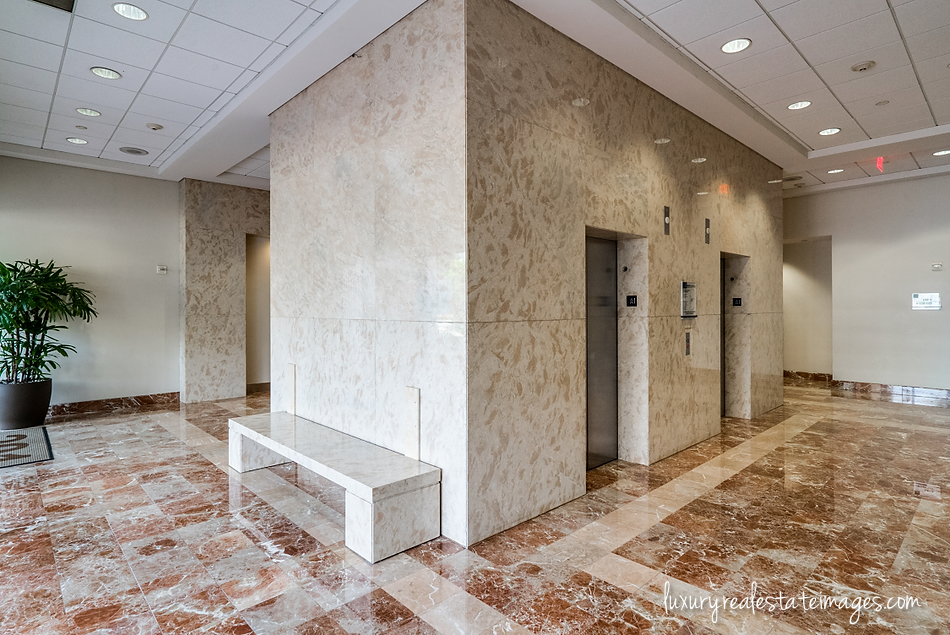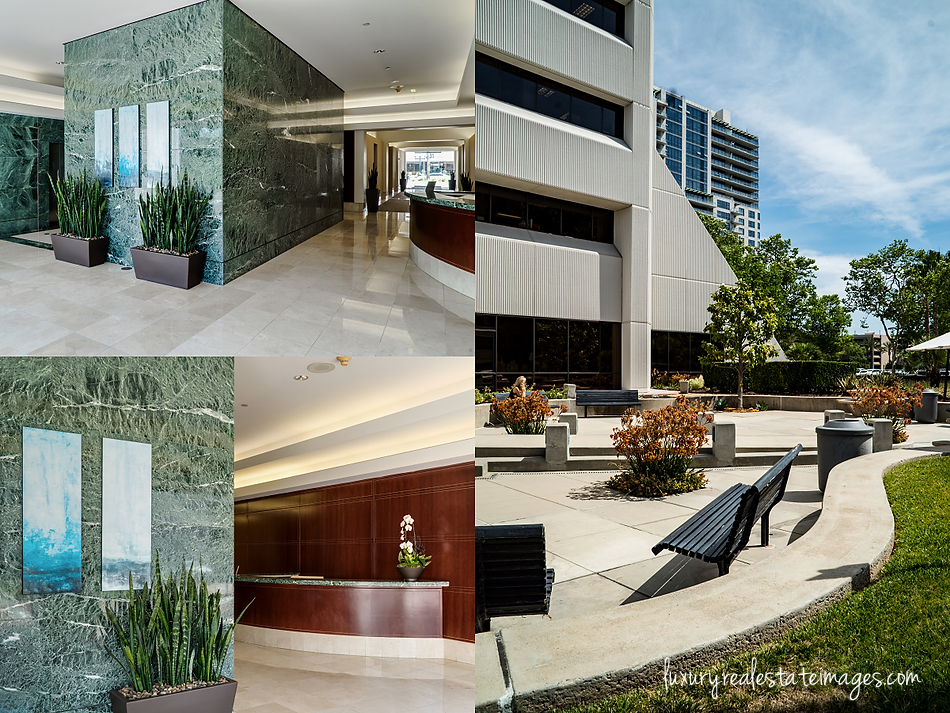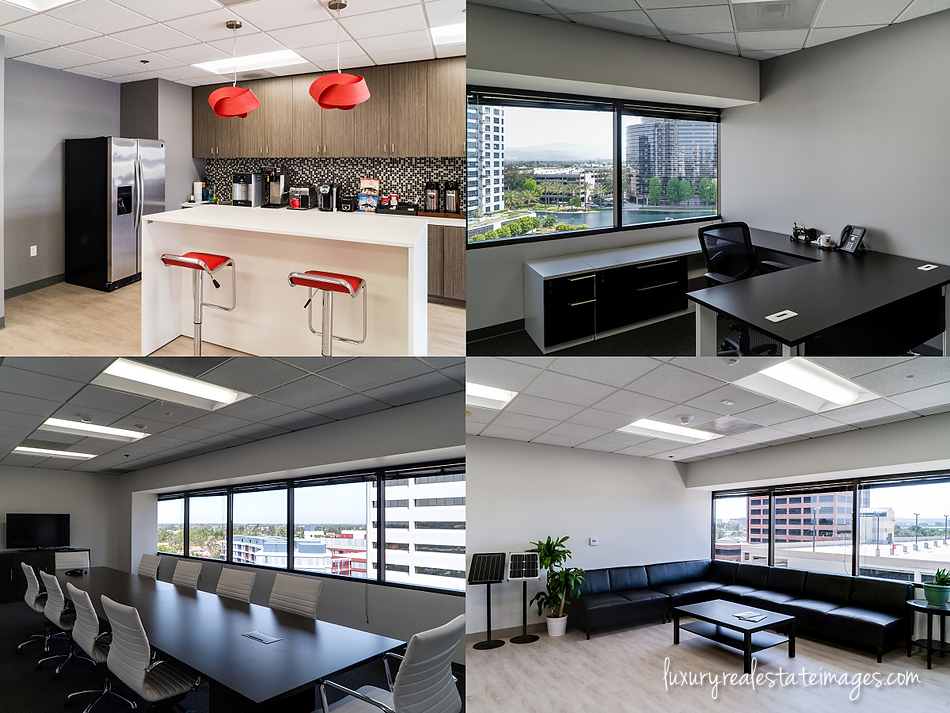 You can follow me on Instagram to see more luxury real estate photography and my travel photography.
Marc Weisberg is an award winning photographer and videographer specializing in architectural, commercial and luxury residential real estate photography, for architects, brokers, engineers, commercial builders, home builders, hotels, interior designers, and restaurateurs.