Interior Design Photoshoot | Laguna Beach
Laguna Beach Ocean Front Real Estate Interior Design Shoot
Here's a gorgeous home I had the opportunity to photograph for the talented team of Addison Bruley Lavish Interiors in Laguna Beach, for an upcoming magazine submission. This Interior Design Photoshoot | Laguna Beach private residence is perched above the beach with sweeping views of the Pacific Ocean. Anytime in Interior Design photographer is faced with an ocean view shoot it's always a challenge to balance the interior lighting and with the exterior view. There are a few photographic tricks that need to be put into play to balance out the design aspects, keep the color true and show the breathtaking Pacific Ocean views. As a luxury real estate and interior photographer I use a combination of off-camera lighting, ambient masking and "window pulls," bring the entire image into balance and keep it looking natural and elegant. The private residence was minimalistic in design with tastefully curated art and furniture, which created a calm effect and super clean lines.
Gear Used: Sony a7Rii, Canon 17mm Tilt Shift, Metabones IV and FE 24-70 f/4 Z OSS, and a Neewer TT850 speedlights.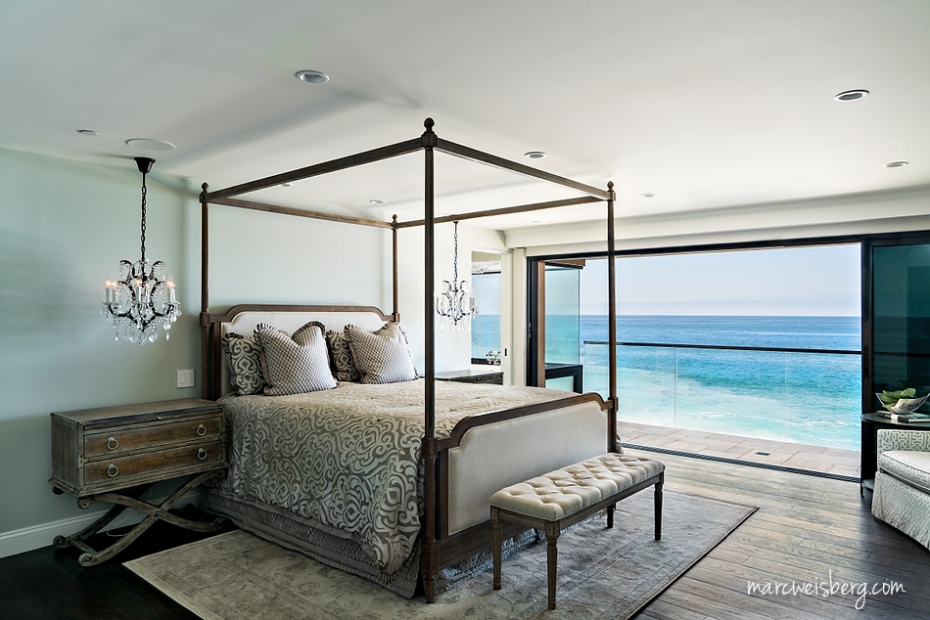 Marc Weisberg is an Architectural & Luxury Real Estate Photographer
providing the highest caliber images for realtors, interior designers, developer, contractors, hotels, resorts, home stagers, architects and home builders needing to showcasing their property. Services offered include, Luxury Real Estate Photography, Architectural Photography, Commercial Photography, Fine Art Photography, Interiors Photography, Resort Photography and Luxury Vacation Rental Photography. Marc owns and operates a successful Southern California based studio founded in 2001, and is the founder of
Luxury Real Estate Images
. His work is widely published and sought out by luxury brands. Contact Marc by phone 949.494.5084, or by
email.
---