Doctor's Office Photography
Wellness Center Photography
This post features some Doctor's Office Photography.  It's a beautiful new build out for a Wellness Center in Irvine, built by one of my favorite clients. It's an ultra-clean design, with super crisp lines and warm wood accents that give the doctors office a professional yet warm feel.  The built-in cabinetry in the waiting area with state of the art lighting recessed lighting is a wonderful touch, as it the built-in bench and the drop ceiling with recessed lighting.  The Wellness Center is situated in a new building in a corporate campus.  I'm not able to disclose the corporation's name.  It's a Google / Facebook type of business who offers state of the art facilities right on their property to their employees.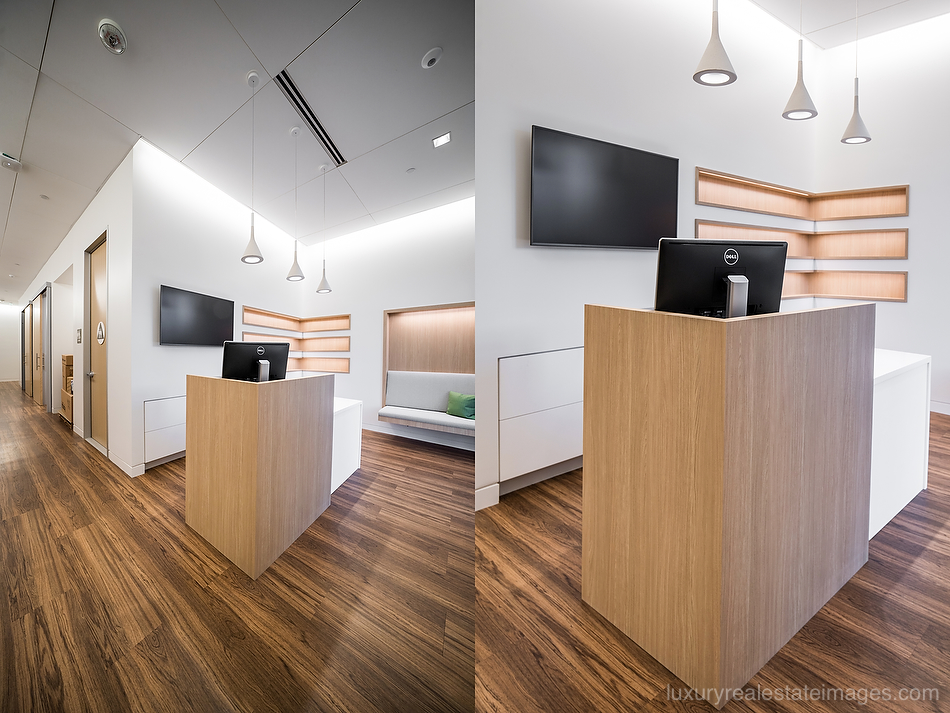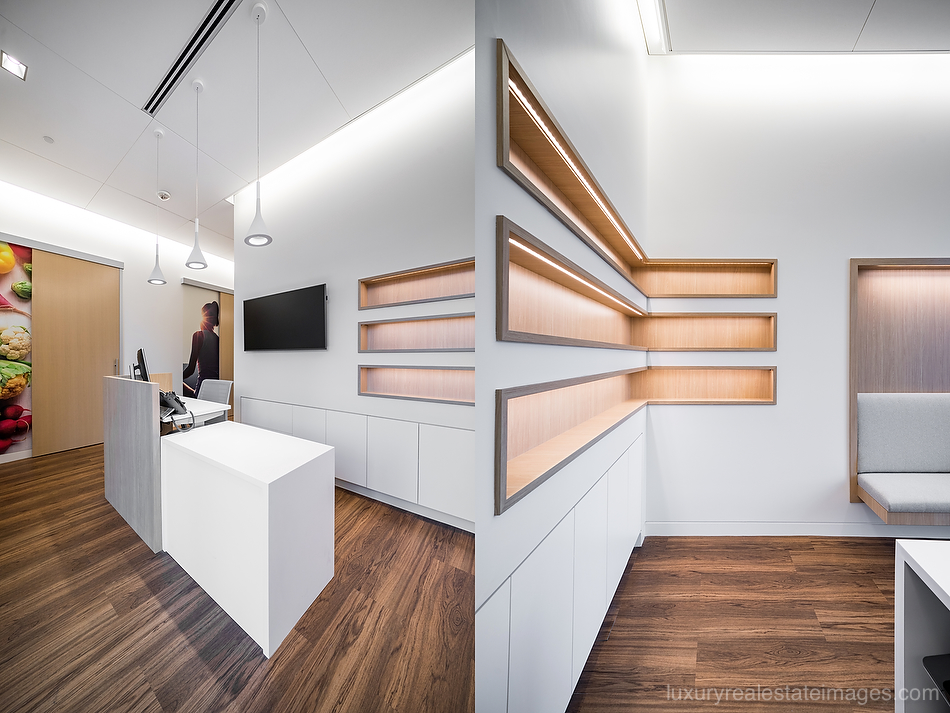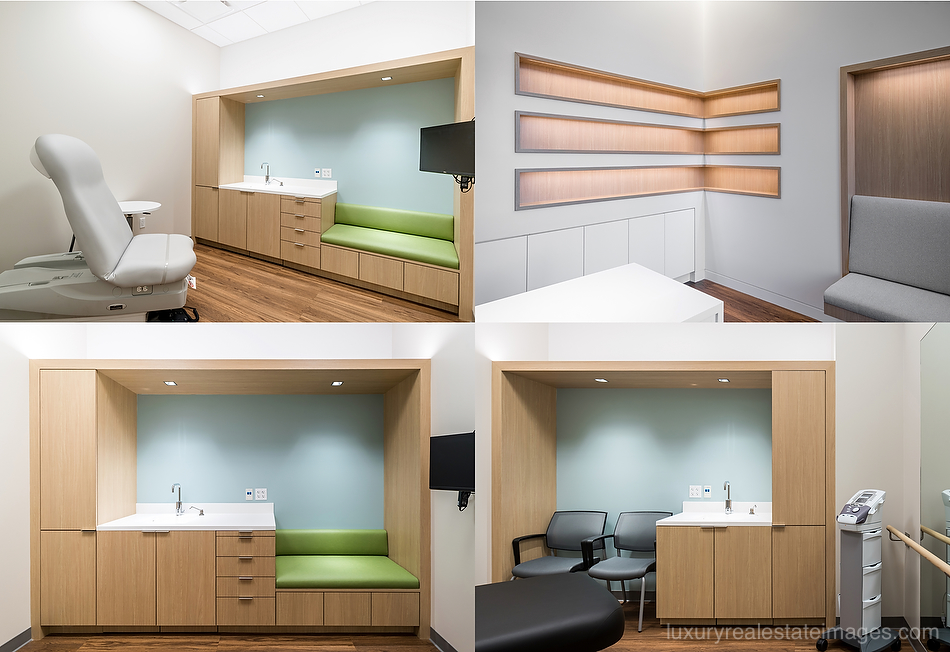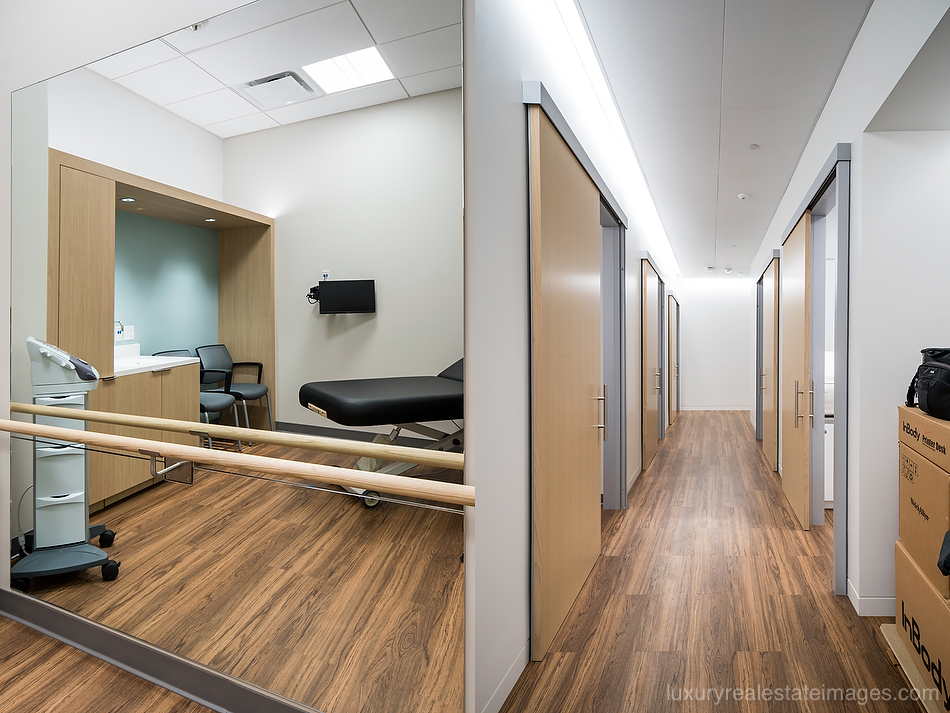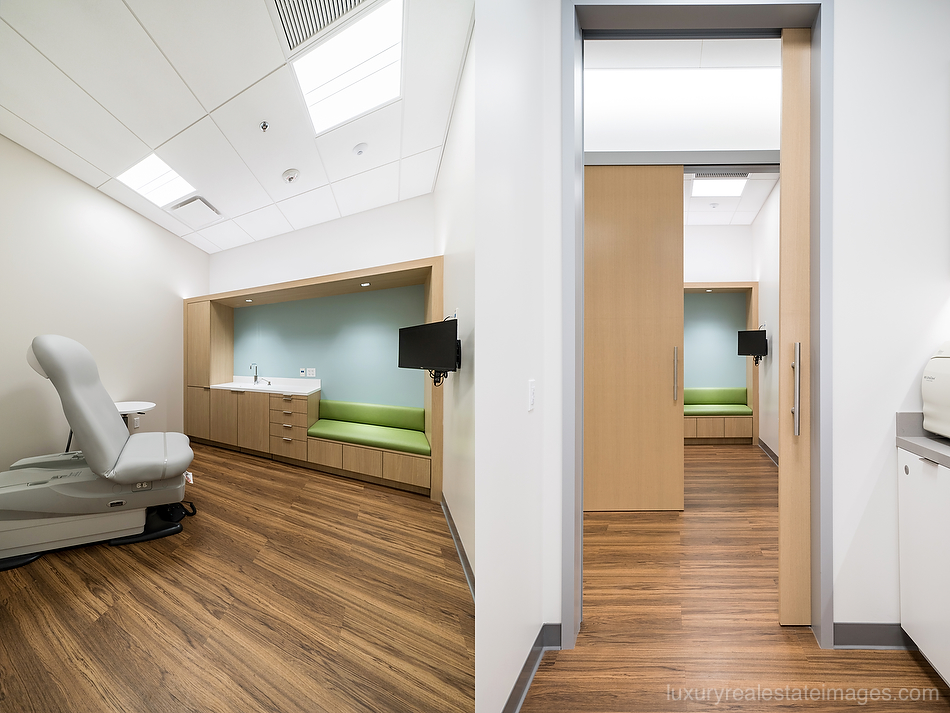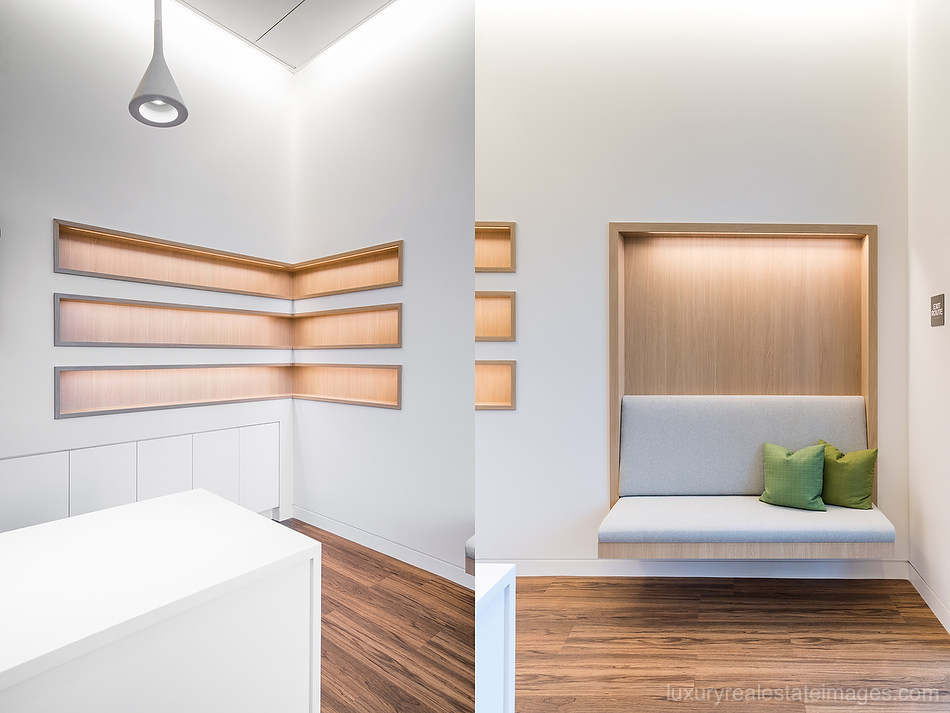 \
About Marc 
Marc Weisberg is a luxury real estate photographer.
Real Estate Commissions Include::  Homes and estates ranging from $2m – $19m+ in Los Angeles, Irvine, La Jolla, Laguna Beach, Newport Beach, San Clemente & San Juan Capistrano.
Commercial Projects Include: Segerstrom Center For the Arts in Costa Mesa, Traditional Jewelers in Newport Beach, Westfield, Lennar, Irvine Company, Hyatt Hotels, and Salk Institute in La Jolla, to name a few.
A Brief Client List: CBRE, Hyatt Hotels, HFF Irvine & Los Angeles, Irvine Company, Clune Construction, Surterre Properties, Berkshire Hathaway, Schwab, Greystar, In-N-Out Burger, Sea Pointe Construction, HOM Sotheby's International Realty, and Christie's International Realty.
Architectural Projects: Paris, San Francisco, New Orleans, New York City and Stockholm.
Contact:  To contact Marc for more information, email him here. To reach Marc directly to discuss commissions, phone him at 949.494.5084.